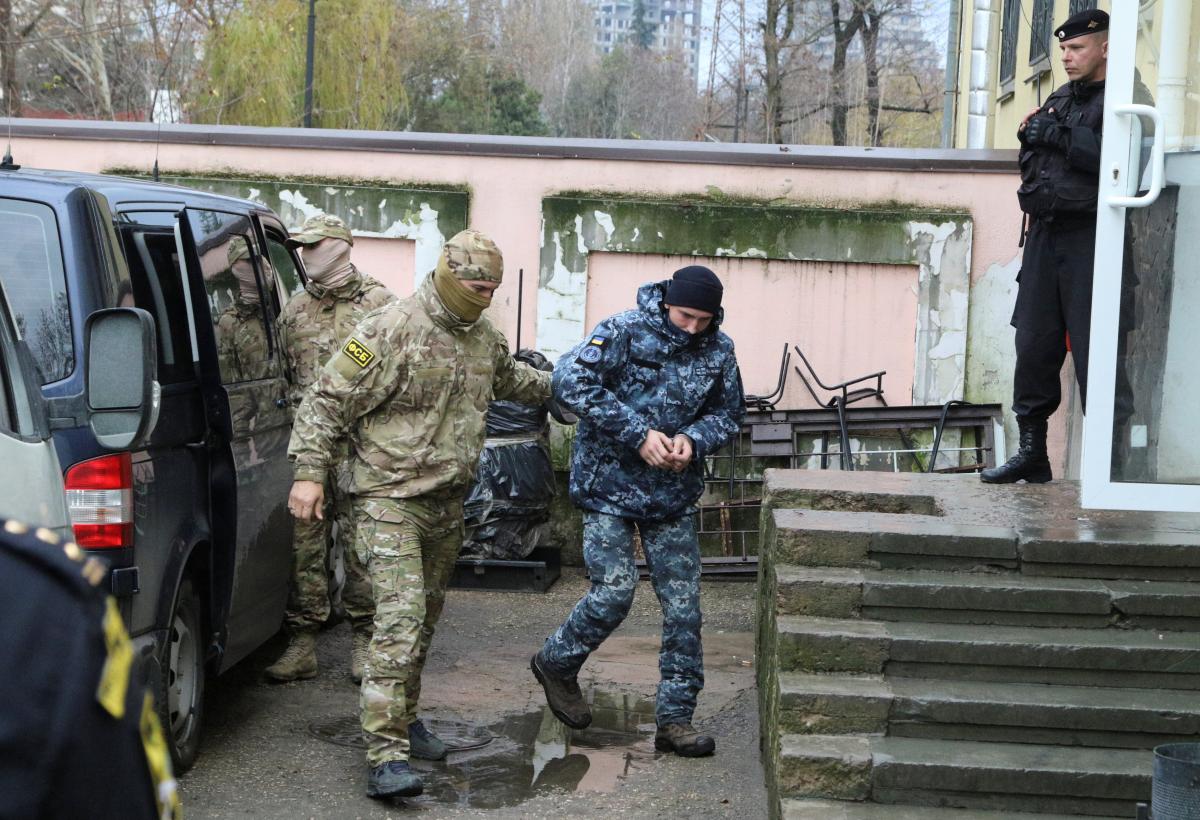 REUTERS
Ukrainian Navy sailors captured in the Black Sea on Nov 25 and arrested by the Russian-controlled "court" in the occupied Crimea's Simferopol are being transferred to Moscow, that's according to a Crimean Tatar activist Nariman Dzhelalov who referred to the lawyers.
The information was confirmed by lawyer Dzhemil Temishev and Emine Avamileva, according to Krym.Realii.
Read alsoNavy Commander to captured sailors: Brothers!.. Law is on our side… Fear is a natural thing
It is reported that the sailors will be taken to Moscow's Lefortovo pre-trial detention center.
As Nariman Dzhelalov said, the wounded sailors who had been arrested in Kerch, on November 29 were taken to Simferopol.
The report does not specify the number of those being taken to the Russian capital.