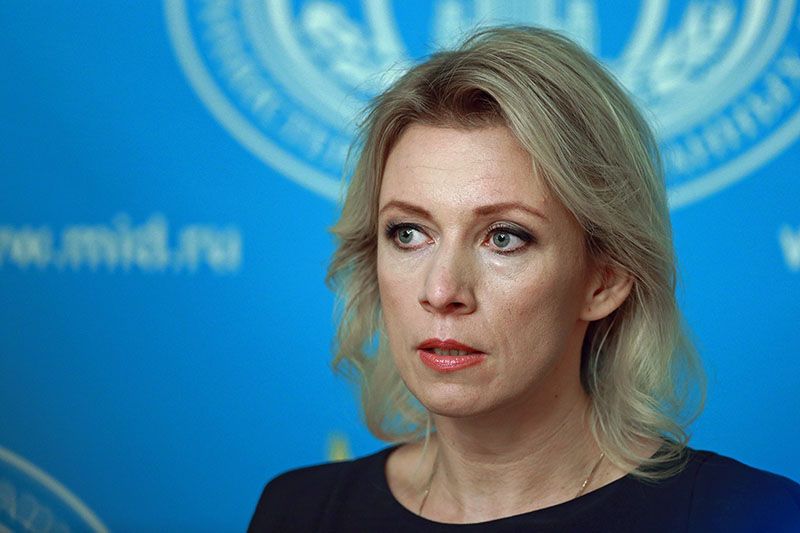 tvc.ru
The Ministry of Foreign Affairs (MFA) of the Russian Federation threatens Ukraine with the occupation of Ukrainian regions where Russian diplomatic institutions are located.
Read alsoPutin wants to "annex" another part of Ukraine – Poroshenko
In particular, speaking at a presser on Friday, answering the question whether a possibility is being considered to transfer Russian diplomatic institutions from Kyiv and Lviv to the occupied Donbas amid constant rallies outside these institutions, spokesperson for Russia's Foreign Ministry Maria Zakharova said: "Regarding what you asked, if there was any idea to transfer these institutions. You know, our recent historical example suggests that sometimes there is no need for such transfer. Sometimes it turns out that it's the status of diplomatic institutions that changes."
"For example, we had our General Consulate in Simferopol, and then it became a representative office of our Foreign Affairs Ministry in our [own] region. Something like this," Zakharova said, according to an UNIAN correspondent in Russia.
Earlier, the Russian MFA said "the Russian people might lose patience," which would lead to attacks on the Ukrainian diplomatic institutions on Russian territory.