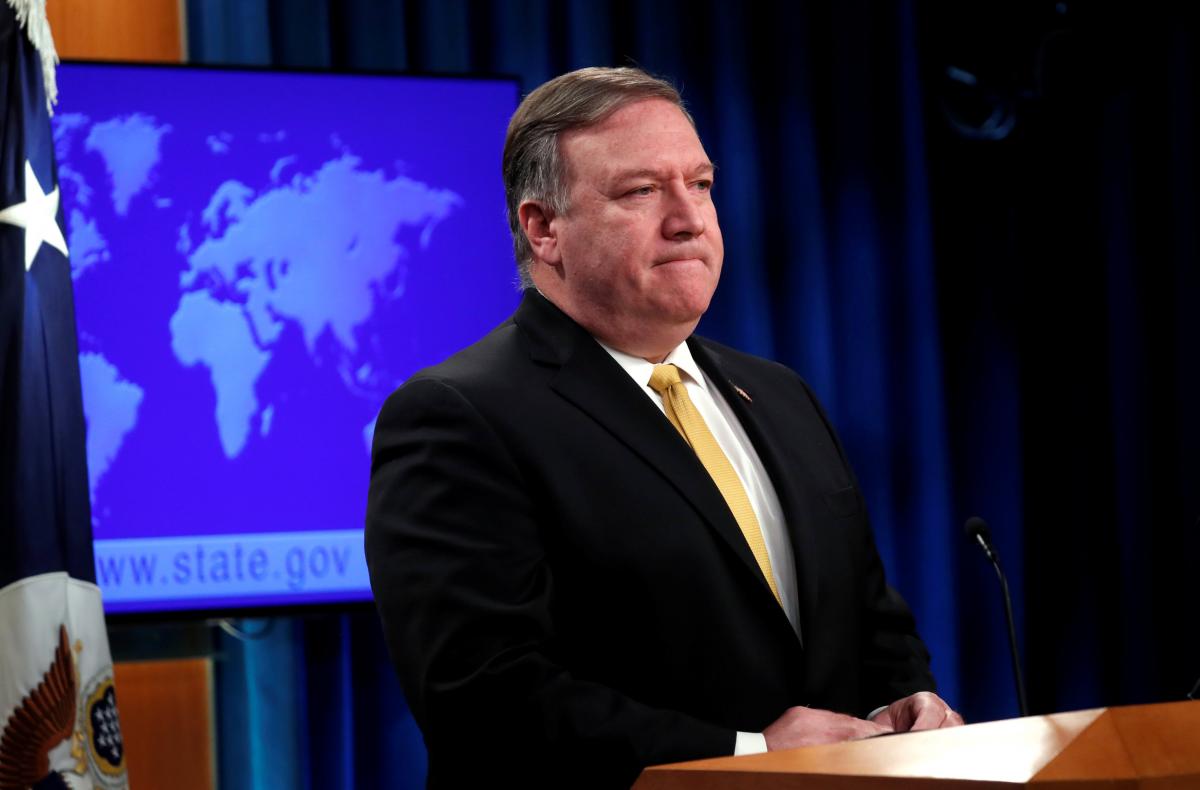 Mike Pompeo / REUTERS
U.S. Secretary of State Mike Pompeo said that Russian aggression against Ukraine in the Kerch Strait near Crimea was the sole reason for President Donald Trump's cancellation of his G20 meeting with Russia President Vladimir Putin and Russia must return Ukraine's sailors and vessels before the administration would consider a rescheduled Trump-Putin summit.
"The President wanted to send a clear, unambiguous message that we find that type of behavior unacceptable, so we canceled the meeting," Pompeo told CNN.
Read alsoU.S. Senate passes resolution condemning Russian aggression against Ukraine
Pompeo, who briefed Trump on the plane, said the President decided "the right thing to do was to tell the Russians: return the sailors, return the Ukrainian equipment, it's theirs, the people need to be returned to their families. And he wanted to send an unambiguous message that the Russians needed to change that act."
The secretary of state added that he was involved in the decision making process to cancel the meeting between Trump and Putin on the sidelines of the G-20 summit in Argentina.
"We evaluated it carefully, we considered the opportunity, we considered the message we would send and President Trump made the decision this was the right approach based on the activity that had taken place in the lead up to the G20 summit," the secretary of state added.
Pompeo said Russia must return Ukraine's vessels and soldiers before the administration would consider a rescheduled Trump-Putin summit.
At the same time, Russian resident's aide Yuri Ushakov told reporters in Buenos Aires that the United States had offered Russia to continue the working dialogue after the cancellation of the Trump-Putin meeting at the G20 summit, according to Russian news agency TASS.
The presidential aide also says the dialogue will continue with the participation of U.S. National Security Advisor John Bolton.
As UNIAN reported earlier, U.S. President Donald Trump on Thursday abruptly canceled the earlier-announced meeting with his Russian counterpart Vladimir Putin at the G20 summit in Argentina over the escalation near the Kerch Strait where the Russian coast guards attacked and captured Ukrainian naval boats and sailors.
"Based on the fact that the ships and sailors have not been returned to Ukraine from Russia, I have decided it would be best for all parties concerned to cancel my previously scheduled meeting in Argentina with President Vladimir Putin. I look forward to a meaningful Summit again as soon as this situation is resolved!" Trump tweeted.