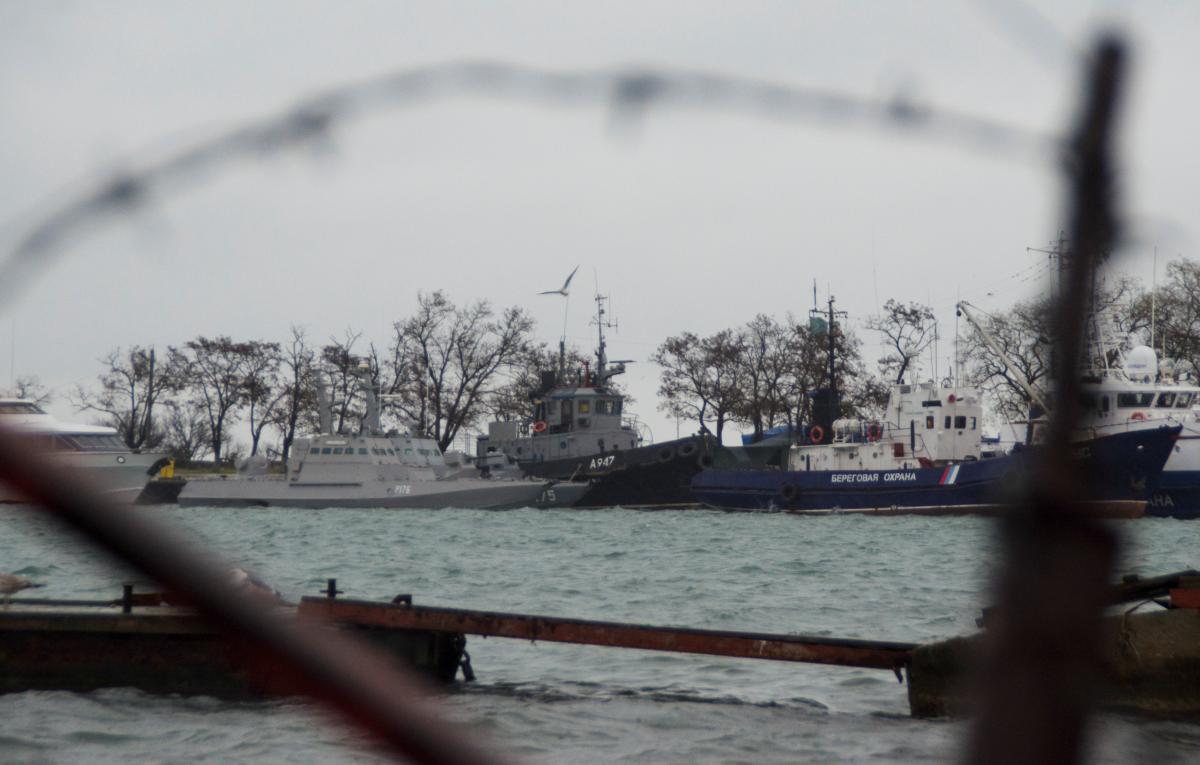 REUTERS
Captured Ukrainian Navy men have the status of prisoners of war (POWs), according to Gunduz Mamedov, Ukraine's chief prosecutor for the Autonomous Republic of Crimea, which territory was illegally annexed by Russia in 2014.
The law of international conflicts, in particular the Geneva Convention Relative to the Treatment of Prisoners of War of 1949 (Third Geneva Convention) must be applied on the territory of Crimea, the prosecutor stresses, according to the Information Resistance OSINT community.
"Captured Ukrainian Navy men have the status of prisoners of war and fall under the protection of the Third Geneva Convention," he believes.
Read alsoTrudeau demands Putin release imprisoned Ukrainian sailors at G20 – media
According to the official, Russia is obliged to comply with the relevant norms of international humanitarian law when dealing with Ukrainian Navy men. The Third Geneva Convention lays down in detail the procedure for the treatment of POWs.
"Captivity is not a form of punishment. It is applied to combatants in order to prevent their further participation in an armed conflict by temporarily imprisoning them," the prosecutor says.
Thus, prisoners of war cannot be charged for the mere fact of their participation in an armed conflict. Also, Russia has to inform Ukraine and the International Committee of the Red Cross about all actions committed in relation to Ukrainian Navy men as POWs, and allows ICRC representatives to visit them.
"Prisoners of war remain military servicemen, and the invader state must respect their honor and dignity. They are allowed to wear military insignia and save their rank. The murder, inhuman treatment of prisoners of war and any moral or physical pressure on POWs to force them into pleading guilty of crimes are accused serious violations of international humanitarian law. In addition, seriously ill and wounded prisoners of war must be returned to their own or neutral state," Mamedov said.
"Is the invader state aware of this?" Definitely. Are they treating our sailors as prisoners of war? According to our information, they aren't," the prosecutor stressed.
According to Mamedov, the actions of the invader state, which are aimed to lead Ukrainian Navy men to criminal responsibility for a crime that they did not commit (namely, "the illegal crossing the state border of the Russian Federation"), is a deprivation of their right for fair and impartial trial. This is a serious violation of laws and customs of war under Article 130 of the Third Geneva Convention.