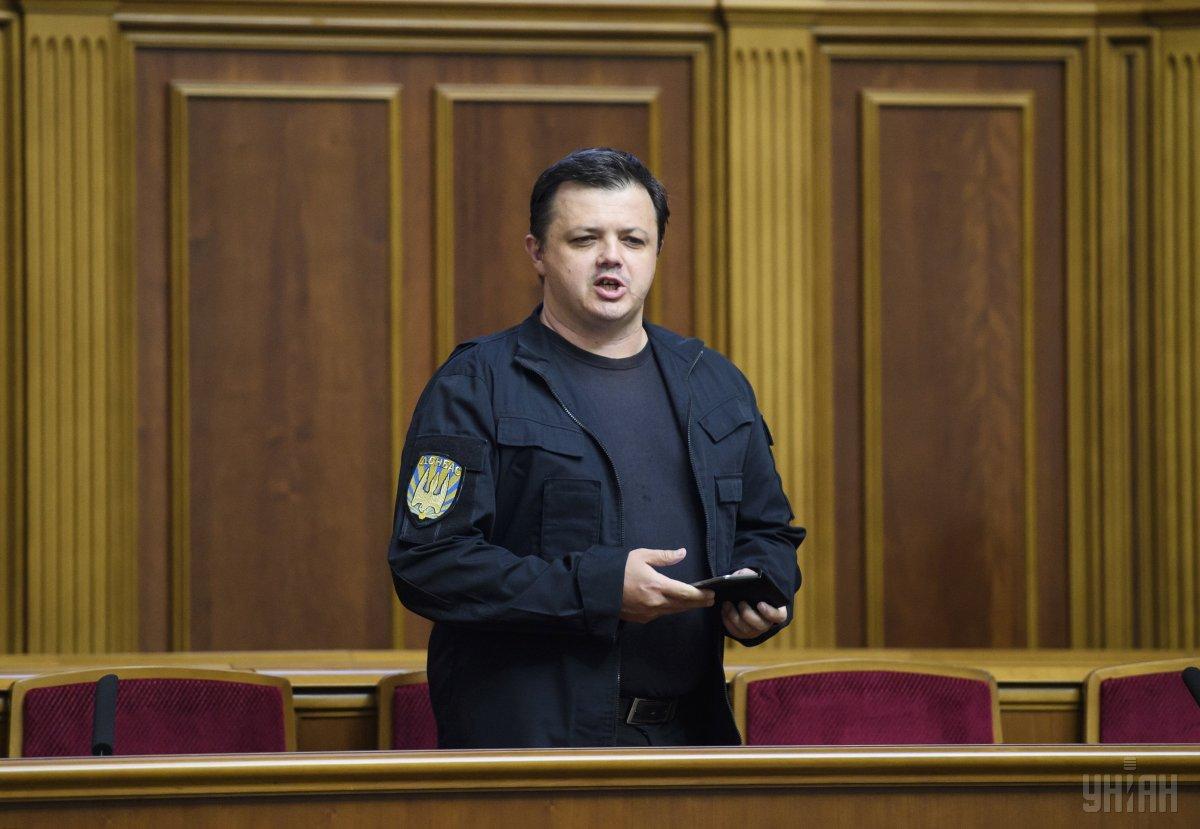 Photo from UNIAN
Chairman of the Socialist Party of Ukraine Ilya Kiva has said Ukrainian MP from the Samopomich party and former head of the Donbas volunteer battalion Semen Semenchenko was among detainees in Georgia after an attempt to illegally buy weapons there.
According to him, Semenchenko escaped arrest due to his diplomatic passport and left Georgia by plane to an unknown destination.
Adviser to the president of Ukraine Yuriy Biriukov and journalist Andriy Dzindzia also reported about Semenchenko's detention in Georgia, citing their own sources.
Read alsoGeorgia's president-elect refuses to cooperate with Russia amid Ukraine row
According to the latter, the lawmaker was among a group of Ukrainians who were detained in Tbilisi. Semenchenko and his accomplices were detained after they had attempted to buy weapons, but the MP avoided arrest due to his diplomatic passport, Dzindzia said.
Biriukov noted Georgia's Ministry of Foreign Affairs could express its dissatisfaction to Ukraine as Semenchenko had been in that country as an official representative of the Ukrainian authorities.
Semenchenko and the Samopomich party have not yet commented on this information.
As reported earlier, on Saturday, November 30, five citizens of Ukraine, including former Georgian soldier Luka Chkhetia, who fought in eastern Ukraine, were detained at Tbilisi's Alliance Hotel. Prior to that, he visited Afghanistan twice with a peacekeeping mission. His family says Chekhetia came to attend a rally of the united opposition on Sunday. They link his detention with political persecution.
Meanwhile, Deputy Director of the Ukrainian Foreign Ministry's consular service department Vasyl Kyrylych wrote on Twitter the consul was checking information about the detention of citizens of Ukraine in Georgia.