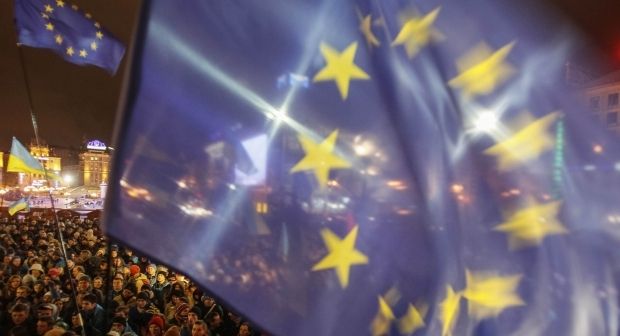 REUTERS
Civil volunteer, Donbas war veteran, head of the Mir & Co charity fund Myroslav Hai has given his forecasts as for the probability of new Maidan-like protests in Ukraine.
"Only a big tragedy the political leaders of Ukraine could be blamed for may bring Ukrainians to the streets. However, this is quite difficult to do without the anger of people being switched to Russia," the expert said during an online Q&A session with the Ukrainian news outlet Glavred's readers.
In his opinion, such a turn of events is possible if Russia provokes a new large-scale tragedy like the downing of a plane with Ukrainian paratroopers or new encirclement of Ukrainian troops, which would be accompanied by information and psychological warfare.
Read alsoParubiy reveals some Maidan leaders had Plan B
"That is, people may gather for Maidan [protests] over a big tragedy like in Vradiyivka [protests triggered by local police's crimes], the Ilovaisk 'pocket' [Russia's brutal attack that took lives of 366 Ukrainian soldiers and left 429 wounded], and others. But I'm not sure if this could be a revolution. Because there is no factor in society now that may instigate a revolution," the volunteer said.
Hai also reiterated the failed attempts of mass protests in Ukraine, initiated by leader of the Movement of New Forces Party in Ukraine, ex-Governor of Ukraine's Odesa region and ex-President of Georgia Mikheil Saakashvili and the so-called Euroblachers [nominal owners of cars with foreign registration brought into Ukrainian customs territory who pressed for legalization of their vehicles in Ukraine without payment of customs clearance costs].
"If these rallies are compared to the Maidan when hundreds of thousands of people, a million came out – that was a protest. And today's rallies are not revolutions. Russia has been trying to provoke revolutionary uprisings here, but two or three 'cripples' come out, and that's all," Hai added.