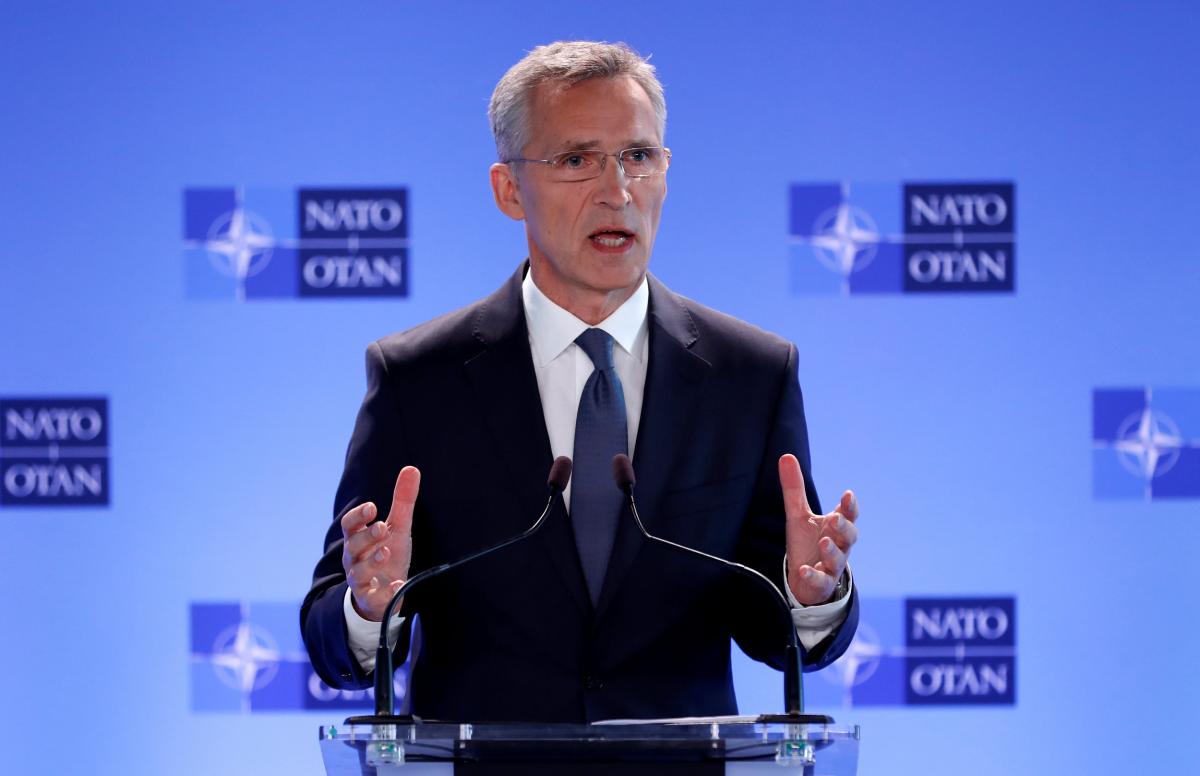 REUTERS
Secretary General of the North Atlantic Treaty Organization (NATO) Jens Stoltenberg says NATO has implemented the biggest reinforcement of its collective defence since the end of the Cold War.
"NATO has implemented the biggest reinforcement of our collective defence since the end of the Cold War, with higher readiness of our armed forces, with combat battalions in the eastern part of the Alliance. Allies are also now investing more in defence. NATO Allies are strengthening our collective defence as a direct response to what we have seen Russia has done against Ukraine," he said ahead of meetings of NATO Foreign Ministers in Brussels on December 4, 2018.
Read alsoNATO chief condemns Russia's use of force against Ukrainian sailors
He also mentioned NATO's support of Ukraine.
"All Allies and NATO provide strong political support and strong practical support to Ukraine. Ukraine is not a NATO member but we strongly support Ukraine's sovereignty and territorial integrity," he said. "NATO Allies will also continue to help modernise and strengthen the Ukrainian armed forces. NATO is also helping with different trust funds on cyber, on command and control, and we also help to modernise the Ukrainian Navy. Then I think we also have to remember that because of the aggressive actions of Russia against Ukraine, illegally annexing Crimea, destabilizing eastern Ukraine and now we have also seen what they have tried to do in the Sea of Azov."
In addition, Stoltenberg called on Russia to free recently captured Ukrainian sailors. "We also call on Russia to release the sailors and the ships they have seized," he said.
As UNIAN reported, three Ukrainian vessels were captured on November 25 by Russian forces at sea near the Kerch Strait, which is the only outlet to the Sea of Azov and controls access to two major Ukrainian ports. The two Ukrainian artillery boats and a tugboat were heading from Odesa on the Black Sea to Mariupol on the Sea of Azov. Twenty-four sailors were detained and "courts" in Russian-occupied Crimea ruled that they be detained for two months, pending trial.
On November 29, the sailors were transferred to Moscow's Lefortovo and Matrosskaya Tishina prisons.