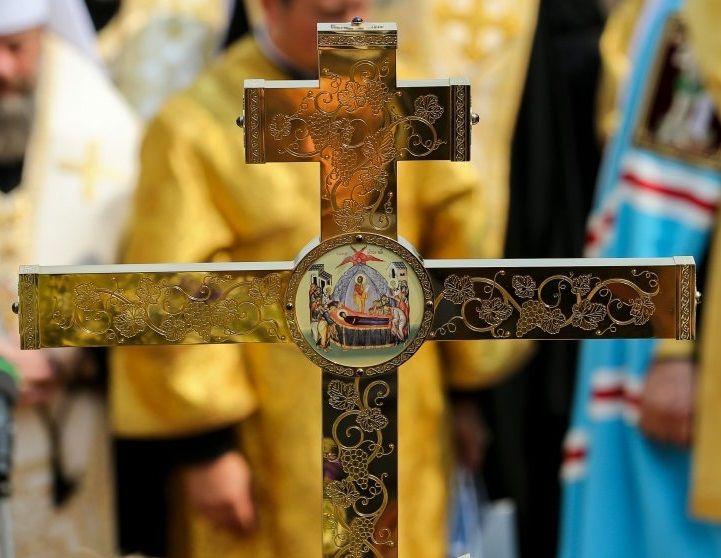 Photo from UNIAN
Ukrainian President Petro Poroshenko has said the Orthodox churches in Ukraine will gather for a unification council on December 15.
Earlier it was reported that participants in the unification council would elect the head of the newly created independent autocephalous local Ukrainian Orthodox Church. Its head that is to be elected will be given a tomos on autocephaly.
Read also"After autocephaly, there will be no Moscow spirit in Ukraine" – Patriarch Filaret
As UNIAN reported earlier, a decision was announced after a meeting of the Holy Synod on October 11 that the Ecumenical Patriarchate proceeds to granting autocephaly to the Church of Ukraine.
In addition, the legal binding of the Synod's letter of 1686 was abolished, thus taking the Kyiv Metropolis from under Moscow's canonical jurisdiction. Also, head of the Ukrainian Orthodox Church of the Kyiv Patriarchate (UOC-KP) Filaret and head of the Ukrainian Autocephalous Orthodox Church (UAOC) Makariy were reinstated in their canonical status.
On October 12, the UOC-KP urged the hierarchs of the Ukrainian Autocephalous Orthodox Church and the Ukrainian Orthodox Church of the Moscow Patriarchate (UOC-MP) to prepare for a special unification council.
On November 3, Poroshenko and Ecumenical Patriarch Bartholomew I signed an agreement on cooperation and interaction between Ukraine and the Ecumenical Patriarchate.
On November 19, the Ecumenical Patriarchate of Constantinople said the Holy Council of the Orthodox Church of Ukraine would be held in December.
On November 29, the Holy and Sacred Synod of the Ecumenical Patriarchate drafted the Ukrainian Church's constitutional charter in anticipation of the issuance of the Patriarchal and Synodal Tomos.