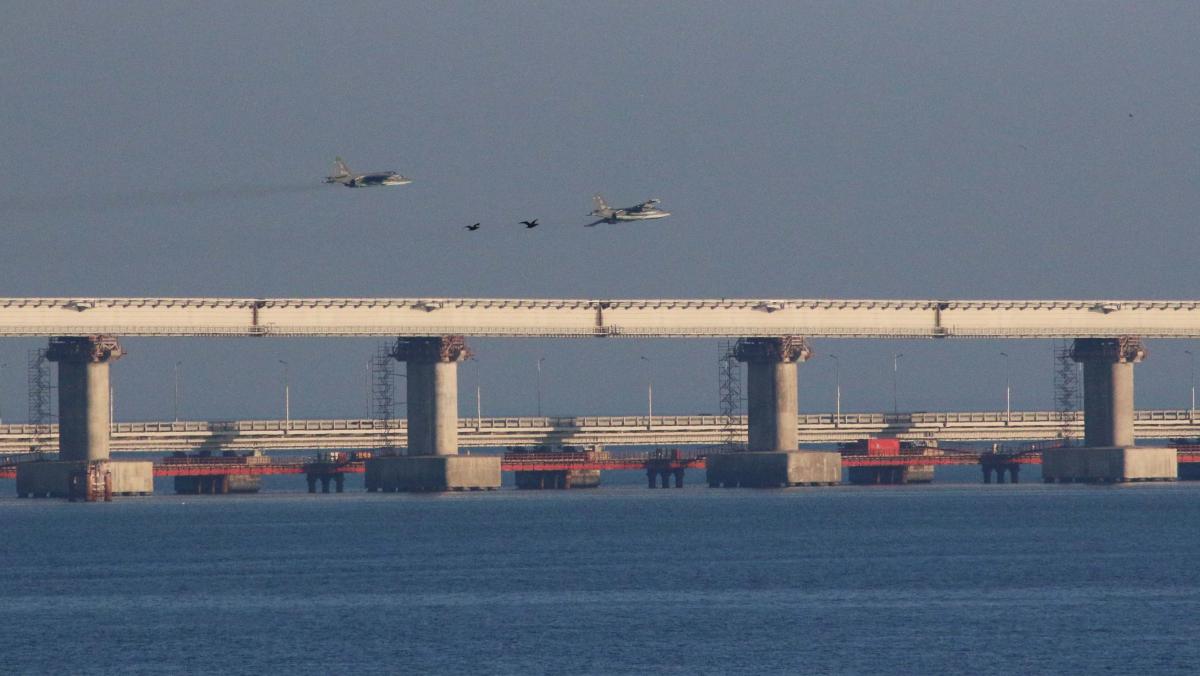 REUTERS
On December 17, the General Assembly of the United Nations will consider a draft resolution on the militarization of the occupied Crimea by the Russian Federation, taking into account Russian aggression in the Kerch Strait, and in particular the seizure of Ukrainian vessels and crew, according to Ukrainian Permanent Representative to the UN, Volodymyr Yelchenko.
Speaking at a New York briefing on the situation in the Black and Azov Seas in the context of Russia's aggression against Ukraine, the envoy stressed that Russia's aggressive activities since 2014 have been a flagrant violation of the provisions of the UN Charter, the Helsinki Final Act, the UN Convention on the Law of the Sea, as well as a number of other multilateral and bilateral agreements.
The Ambassador noted the increasing scale, intensity, and dangers of Russia's actions that are posing a threat to the security of all countries in the Black Sea region and beyond.
Read alsoMFA Ukraine demands further consultations with Budapest Memo signatories
He emphasized that the firmness of international response must correspond to the threats posed by Russian aggression.
The UN General Assembly is expected to vote for Ukraine-proposed draft resolution on militarization of Crimea and parts of the Black and Azov Seas at 17:00 Kyiv time on Dec 17.
At the same time, the diplomat said that the main purpose of the resolution would be to urge the Russian Federation to withdraw its military forces from Crimea and cease the illegal occupation of Ukrainian territory.
Read alsoUkraine prosecutors show re-enactment of Russia's Kerch Strait attack (Video)
At the same time, the resolution will call upon Russia to stop pursuing commercial vessels and restricting international navigation in the Black Sea and the Sea of Azov.
At the same time, representatives of the United States, UK, Lithuania, Sweden, Germany, Estonia, Croatia, the Netherlands, Poland, Georgia, Latvia and Canada, stated in their addresses that they had co-authored the draft resolution.