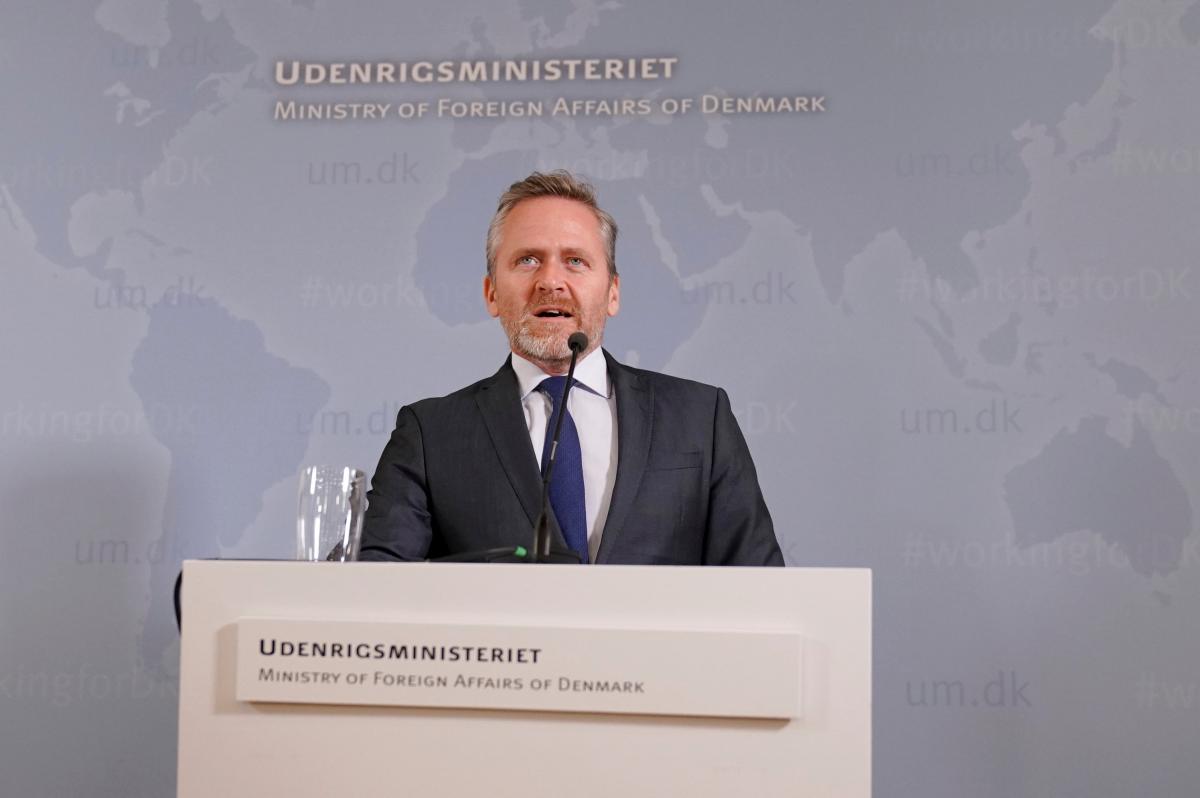 Anders Samuelsen / REUTERS
Danish Minister of Foreign Affairs Anders Samuelsen proposes that international monitoring of the Sea of Azov and the Kerch Strait be considered.
"International monitoring of the situation in the Kerch Strait and the Azov Sea should be considered," he said at the 25th OSCE Ministerial Council in Milan on December 6, 2018.
"Denmark is steadfast in our unwavering support for the sovereignty, independence, unity and territorial integrity of Ukraine within its internationally recognized borders. We call on Russia to do the same," he said. "We condemn the illegal annexation of Crimea, which we will not recognize, and I join others in calling for full implementation of the Minsk agreements. The Russian aggression at the Kerch Strait once again underlines the severity of the conflict."
Read alsoReuters: U.S. military carries out Open Skies flight over Ukraine
He also strongly condemned any action that puts OSCE monitors and assets at risk. "Free, safe and secure access for the SMM mission throughout Ukraine including the Crimean peninsula and along the entire Ukraine-Russian state boarder must be ensured," he said.
He said the SMM plays a crucial role as the eyes and ears of the international community in reporting about the conflict.
He also announced his country would additionally allocate over EUR 550,000 for the mission. "I am therefore pleased to announce that Denmark will give an extra-budgetary contribution of more than 550,000 euros to the SMM mission, in addition to our assessed contribution this year," he said.