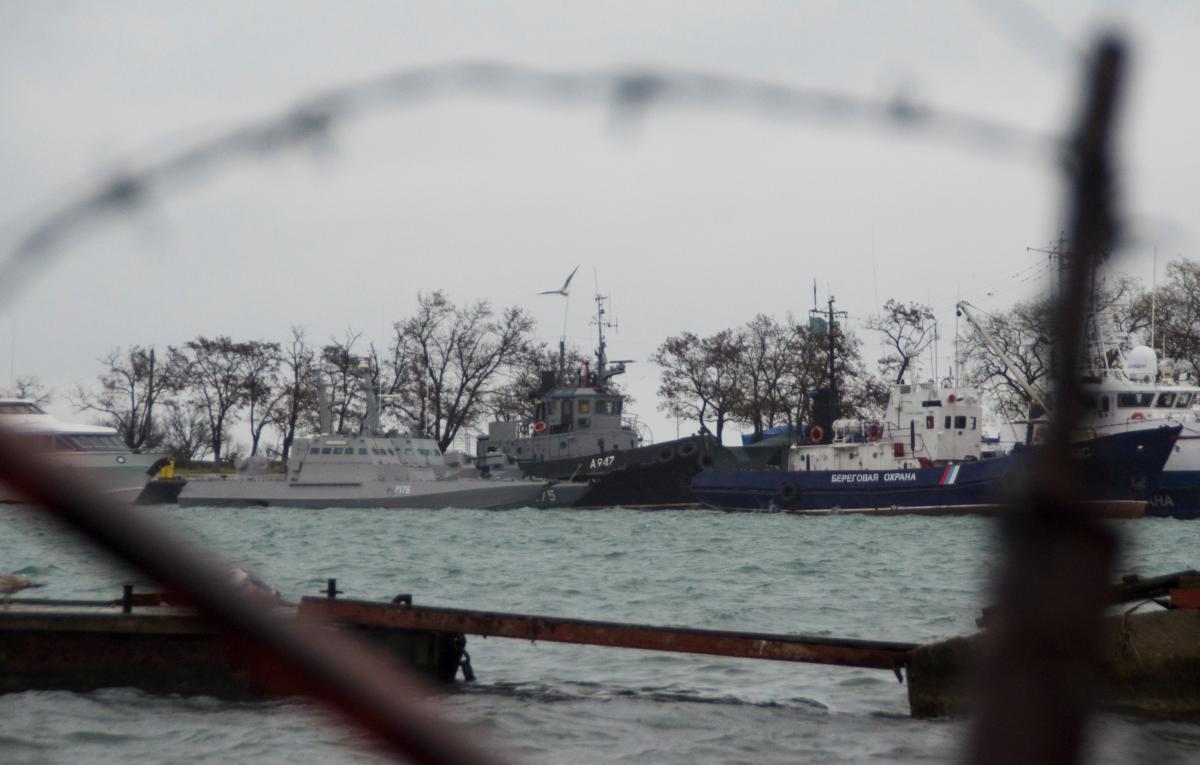 REUTERS
Ukrainian President Petro Poroshenko has stressed the need not to allow Russia to spill its aggression into the Sea of Azov.
"With Crimea and Donbas under occupation, our common task is not to allow Russia to spill its aggression into the Sea of Azov. And an 'Azov package of sanctions' against Russia would be the least the world should respond with this time. While the West is speaking, Mr. Putin is acting. It is time to respond," he wrote in an article for The New York Times on December 5, 2018.
Read alsoEvidence of Russia's direct aggression against Ukraine shared with OSCE
In 2014, for the first time in seven decades, a state sought to redraw Europe's map by way of military aggression, he said.
"Russia's theft of Ukraine's Crimean peninsula commanded condemnation and economic sanctions from around the world. But as the news coverage moved on, Moscow was left to design a new assault: a 12-mile bridge between Russia's mainland and Crimea," he said.
"The Ukrainian people will not watch as Russia continues its creeping annexation of our country. Four years ago, in the aftermath of our revolution, Ukraine alone was not able to withstand a Russian military adventure. But today our resolve is strong, and we are prepared to stand up to Russia. This is why I have enacted limited martial law in Ukrainian territory near the Russian border, so that we are able to mobilize and protect our security should Russia dare to intensify its aggression. But we also need the support of the international community in the form of further sanctions against Moscow for its latest assault," the president said.
Poroshenko stressed Russia's attack in the Kerch Strait and the Black Sea on November 25 was not an isolated incident.
"Since 2014, Russia has regularly violated international rules of navigation and treaties in both those waters and the Sea of Azov. It has stolen our energy supplies and fisheries, harmed Ukrainian livelihoods, and blocked traffic and trade to our ports."
"Russia is engaging in economic warfare, trying to slowly suffocate our export markets. Jobs have been lost, livelihoods destroyed, food is being wasted, and goods intended for Europe and the Middle East delayed. The words of Western condemnation this fall have only worsened Russia's behavior," he said.
Poroshenko says Ukraine's ships never aggressed Russia's Navy, never opened fire despite being goaded, were attacked with gunfire and missiles, and were seized while sailing home in international waters.
"This was a direct, unprovoked military attack by Russia's armed forces on Ukraine's. Moscow did not hide behind 'little green men' as it did in Crimea in 2014 or its servicemen on 'vacation' as it claimed when hostilities started in Eastern Ukraine the same year. Moscow does not even try to deceive the world this time."
"The crisis continues, with our servicemen and boats being held in Russian custody, hundreds of ships being blocked in the Sea of Azov, denied permission by Russians to pass through the Kerch Strait. These are not just Ukrainian ships; they carry the flags of other countries and they have effectively been commandeered by Russia," Poroshenko added.