MPs propose to allow president to cancel lustration of military
The Verkhovna Rada of Ukraine has registered a draft law on amendments to the law of lustration that provides the president the sole right to cancel lustration with respect to top military and security officials, Ukrainian online newspaper Ukrainska Pravda reported on Tuesday.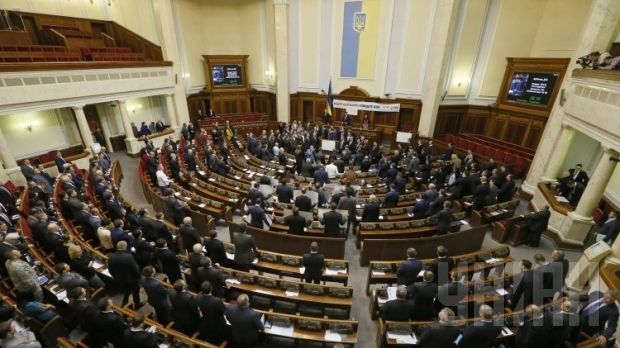 UNIAN
The authors of the document are MPs from the Popular Front Party Andriy Teteruk and Andriy Levus, and the representative of the Samopomich Party Pavlo Kishkar.
The report says that the draft law was registered in the Verkhovna Rada of Ukraine on January 26.
According to the bill, the lustration of the servicemen will be canceled if it is there is a need to ensure the defense of the state.
Interior and defense ministers and the head of the SBU will be able to submit the relevent presentations to the President.
The explanatory memorandum says that the president of Ukraine has the right to make such decision, as he is the supreme commander and provides guidance in the spheres of national security and the defense of the state.
However, representatives of the public association "The Lustration Committee" sharply criticized the document on their Facebook page and called on the Verkhovna Rada not to vote for it. They said the cancellation of the lustration with respect to the highest military and security forces may be justified, but the decision should be made only by the Verkhovna Rada, and not only by the president.
If you see a spelling error on our site, select it and press Ctrl+Enter