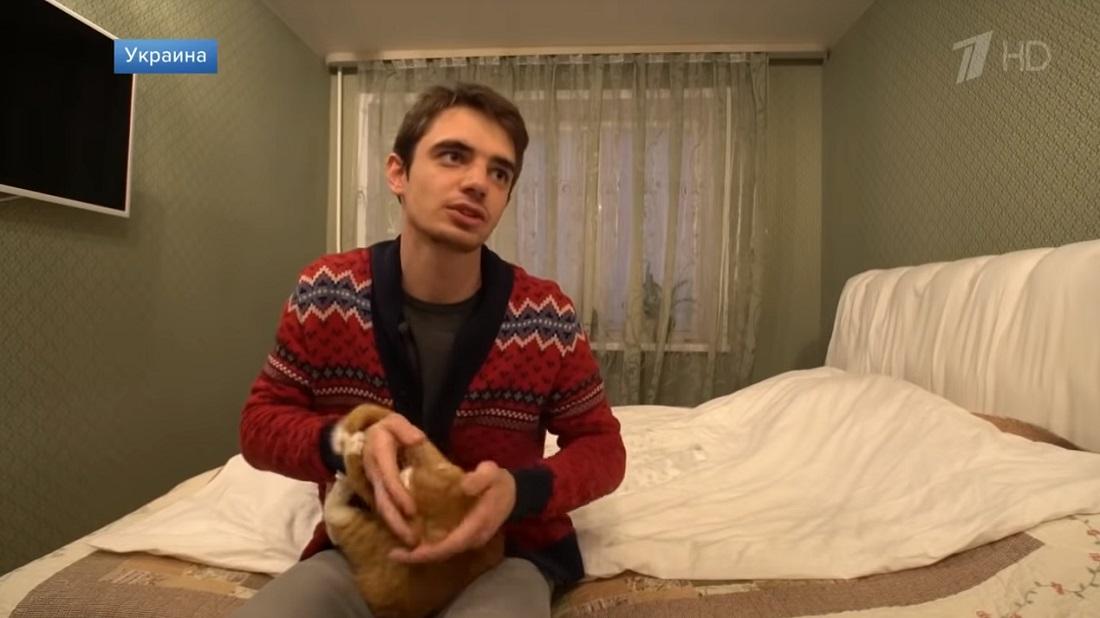 Russian propaganda TV channel says sorry for fake report about Ukraine's Maidan anniversary / Screenshot
Russian propaganda TV Channel One has apologized for a fake report about Ukraine's Maidan anniversary where a Belarusian citizen was shown as a poor Ukrainian activist.
"Channel One has examined and verified the information that 'Kirill Chubenko,' who became one of the characters of the story about the anniversary of the Maidan, is actually a different person and lives in Belarus," the channel's press service told the Russian news agency TASS.
Read alsoEU steps up action against Russian disinformation
The Russian propagandists claim stringers, i.e. journalists who are retained on a part-time basis, were involved in the production of the video. The latter admitted they had filmed a friend of theirs as there were technical defects with the original video and the TV spot had to be urgently aired.
"Channel One is sorry about the incident," the channel said.
Russian blogger Ilya Varlamov earlier exposed this fake report by Channel One, where a poor 'Ukrainian' participant in Euromaidan events in Kyiv in 2014, 'Kirill Chubenko,' was shown. But in fact, it was Vitaly Yurchenko, a resident of Belarus who lives in Minsk.
Later, Yurchenko commented on the situation. According to him, the company where he works received an order from Russia's Channel One to shoot a family or a person from the Ukrainian city of Kryviy Rih, who would complain about the lack of natural gas for heating and high tariffs. Such person was found and the story was filmed.
Then, according to Yurchenko, it turned out that the material from Kryviy Rih was produced with bad sound quality, therefore it could not be sent to the customer.
"They made an absolutely wrong decision to re-do the spot with the text used in Kryviy Rih. I don't know if the real person's name was in the caption... I was offered to act as a character, since I had recently got a job there, they say, a new employee. I doubted, but went to the shooting. I was afraid to refuse, although I had doubts all the time. I think I got cold feet. After the material was ready, I asked some time later not to send anything to Moscow. And they told me that the material had already been sent," the actor said.
Chubenko claims he was not paid for this job and says he regrets the situation.
ATTENTION! THIS SPOT IS AN EXAMPLE OF RUSSIAN AGGRESSIVE PROPAGANDA ('Chubenko' appears at 08:32)