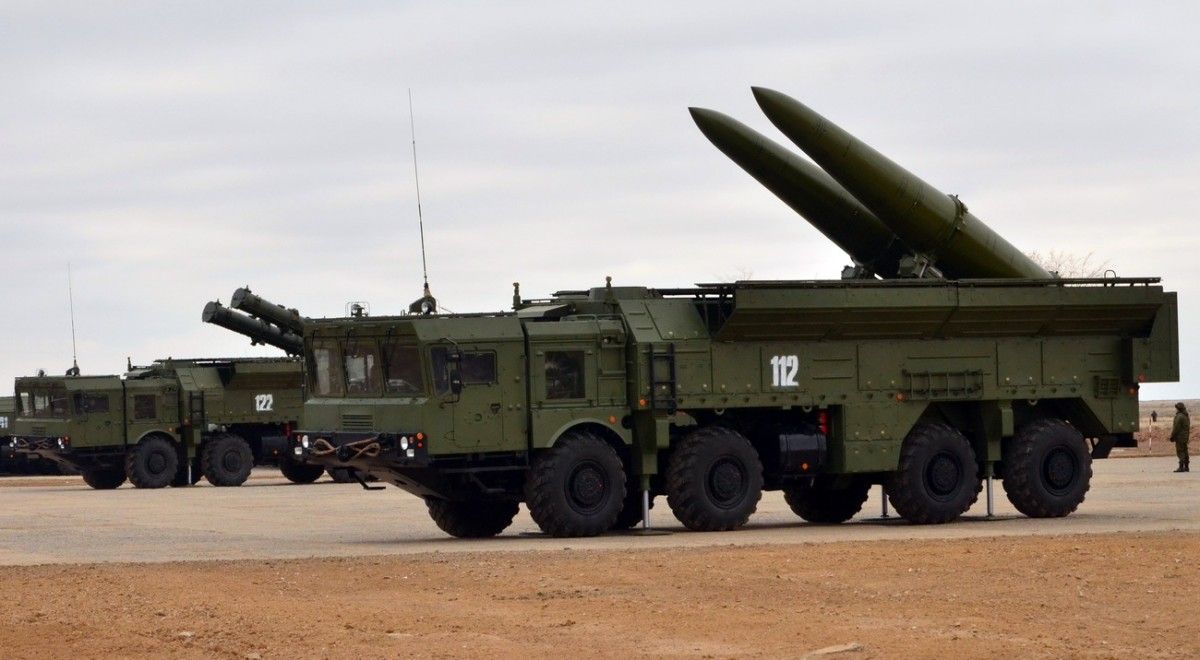 defence.ru
Ukrainian intelligence has many times spotted Russian Iskander missile launchers near the Ukrainian border and on the territory of the illegally annexed Crimea.
Iskander's range poses a threat far beyond Ukraine, as stated by Vadym Skybytsky, an official of the Ukraine Defense Ministry's Main Intelligence Directorate, told TV Channel 5.
According to Skybytsky, if Russia violates the Intermediate-Range Nuclear Forces (INF) Treaty, this threatens the security of most European countries.
Read alsoNo new U.S. missiles in Europe but there are new Russian missiles: Stoltenberg
"Even in theory,[the range of] more than 500 km is already a violation of the Treaty. It says that the placement of such complexes near the European borders poses a direct threat to the entire territory of European countries," the intelligence official said.
As an example, Skybytsky took the potential launch of the Kalibr cruise missile, which "allows covering half of Europe from the Black Sea basin."
"That is, all Eastern Europe – Slovakia, Poland, the Czech Republic, and Bulgaria – are in crosshairs of such strategic missile attack," he stressed.
The INF Treaty was signed in 1987 by Soviet Union leader Mikhail Gorbachev and U.S. President Ronald Reagan.
The agreement prohibits the parties to manufacture ground-based ballistic and cruise nuclear missiles with a range of 500 to 5,500 km, as well as test and deploy them.
The United States gave Russia a 60-day deadline to fulfill the terms of the INF Treaty. U.S. Secretary of State Mike Pompeo threatened that otherwise, Washington would no longer adhere to the provisions of the Treaty.