Militants threaten to break off peace talks if declared terrorists
If Ukraine declares the Donetsk and Luhansk Peoples' Republics militant organizations to be terrorist organizations, further talks in Minsk on a peaceful resolution of the Donbas conflict will be impossible, a representative of the Luhansk People's Republic at the talks, Vladislav Deinego, has said, Russian news agency TASS reports.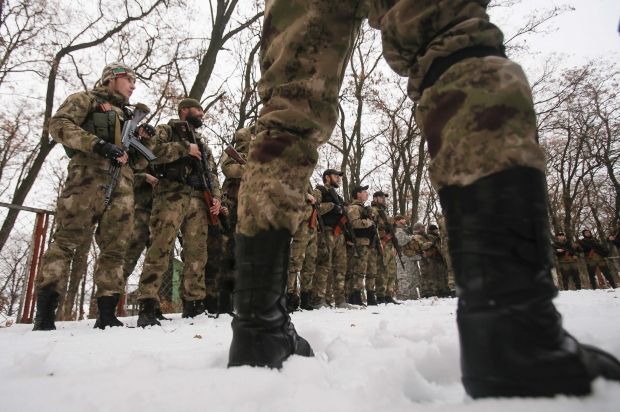 REUTERS
"First of all, if Kyiv's intention [to declare the self-proclaimed republics as terrorist organizations] turns out to be true, there will be no question of there being any peace talks in Minsk, as Ukraine would have created a legal [situation] that would make it impossible [for it] to negotiate with terrorist organizations", he said.
The Ukrainian parliament on Tuesday adopted at first reading a draft law "On amendments to certain legislative acts of Ukraine concerning the recognition of organizations as terrorist ones" (No. 1840).
The bill concerns setting up a procedure for declaring an organization as being a terrorist one.
If you see a spelling error on our site, select it and press Ctrl+Enter