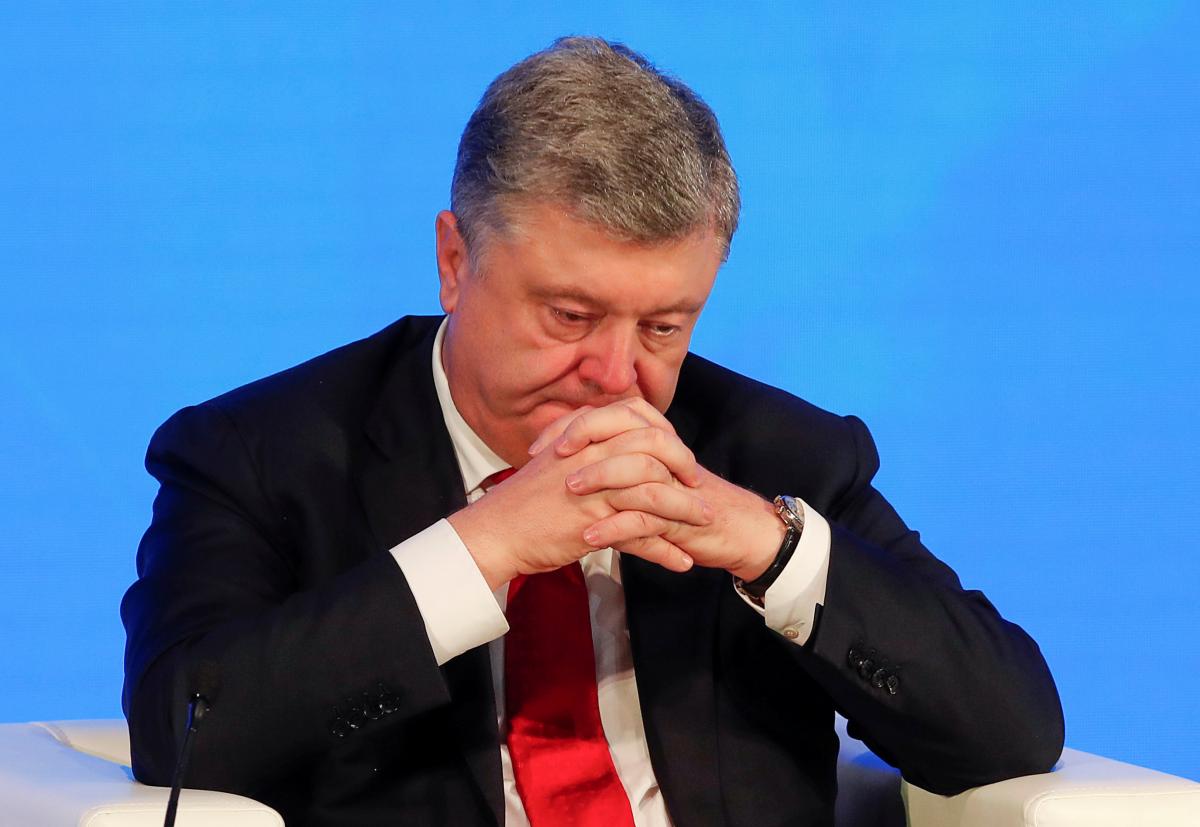 REUTERS
Ukrainian President Petro Poroshenko has asked head of the Ukrainian Orthodox Church of the Moscow Patriarchate Onufriy to get into contact with Moscow and mediate in the release of 24 Ukrainian sailors captured by Russia near the Kerch Strait on November 25.
"Yesterday and the day before yesterday I had a conversation with the head of the Ukrainian Orthodox Church of the Moscow Patriarchate, His Beatitude Onufriy. I asked him to immediately contact Moscow to involve the church in measures to return [the captive Ukrainian sailors]. I will use every opportunity to get our soldiers back. We will pray and hope that this will happen as soon as possible," the presidential press service quoted Poroshenko as saying in an interview to the First Eastern television channel.
The president said that immediately after receiving information about an attack on the three Ukrainian vessels near the Kerch Strait, he requested a conversation with Russian President Vladimir Putin "in order to get an explanation of the actions of the Russian Armed Forces."
"As you know, Putin shuns the conversation," Poroshenko said.
Read alsoUkrainian consuls visit seven Ukrainian seamen in Moscow detention center - MFA
As UNIAN reported earlier, on the morning of November 25, Russia blocked the passage to the Kerch Strait for the Ukrainian tugboat "Yany Kapu" and two armored naval boats "Berdyansk" and "Nikopol," which were on a scheduled re-deployment from the Black Sea port of Odesa to the Azov Sea port of Mariupol.
The Ukraine Navy Command noted that the Russian side had been informed of the plans to re-deploy the vessels in advance in accordance with international standards to ensure the safety of navigation. The Russian coast guard ship "Don" rammed the Ukrainian tugboat, damaging the Ukrainian vessel. As the Ukrainian boats were heading back in the Odesa direction after being rejected passage via the Kerch Strait, Russian coast guards opened aimed fire on them.
All 24 crew members on board were captured and later remanded in custody for two months, being charged with "illegal border crossing" (the sailors are facing up to six years in prison). Three crewmen were wounded in the attack.
Russian-controlled "courts" in occupied Crimea ruled that all 24 detainees should be remanded in custody, after which they were transferred to the Moscow-based Lefortovo and Matrosskaya Tishina detention centers.