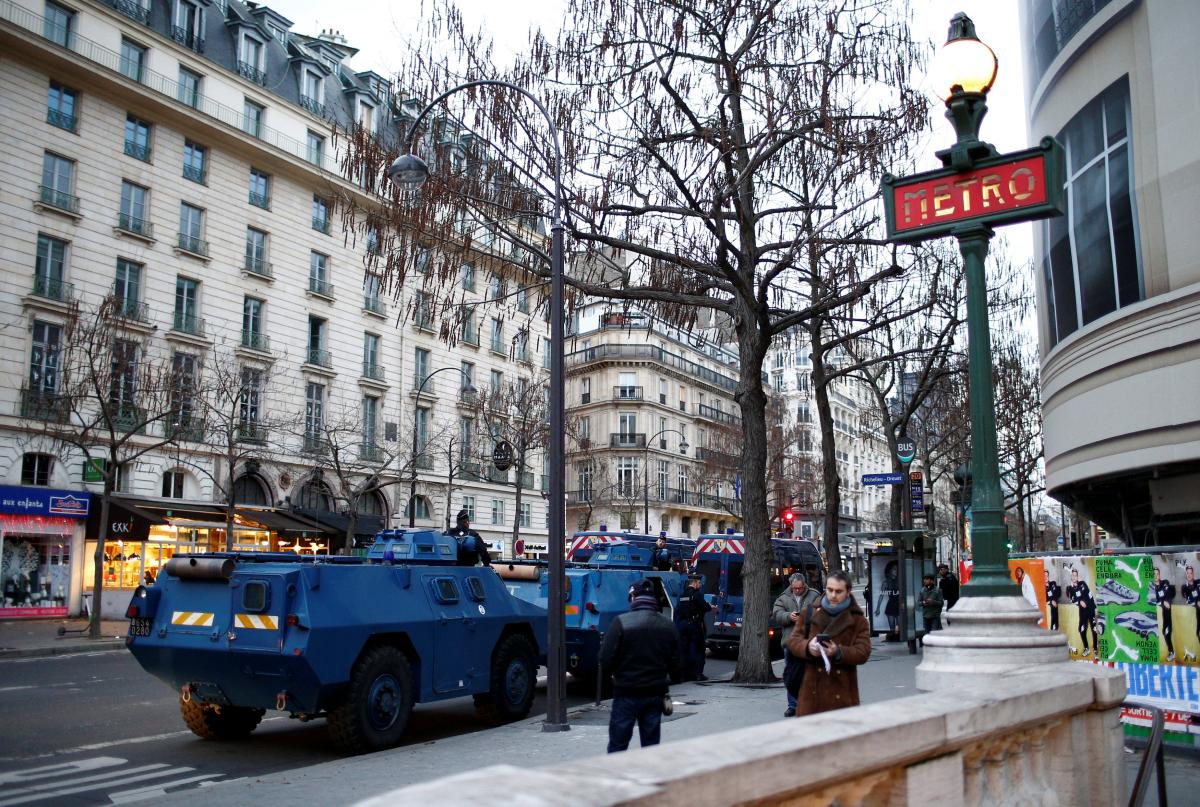 REUTERS
Russian president's press secretary Dmitry Peskov has called "slander" reports on Russia's involvement in organizing protests in France, stating respect for the sovereignty of this country.
"I'd like to say that Russia considers everything that is happening purely an internal French affair. We did not interfere and are not going to interfere in the internal affairs of any countries, including France," he said, according to an UNIAN correspondent in Russia.
According to him, Russia respects the sovereignty of France, and is grateful when the French side reciprocates in this regard.
"Any allegations about Russia's possible involvement are nothing more than slander," he said, answering a request from journalists to comment on media publications about Russian interference in the "yellow vest" protests in France.
Read alsoUkraine's SBU on "yellow vest" riots in Paris: "Practical examination" of Russia's foreign agents
As UNIAN reported earlier, another wave of yellow vest protests swept through France on Saturday. Police vans and armored vehicles were seen along Paris streets. A total of 89,000 police officers were deployed to ensure public order. Ahead of the rally, law enforcers detained more than 300 people they believed could cause trouble.
During a yellow vest rally in Paris, two Frenchmen were photographed boasting the flag of the so-called "Donetsk People's Republic" terrorist organization. The men were identified as supporters of Russia-backed Donbas militants, Fabrice Sorlin and Xavier Moreau.
According to the Security Service of Ukraine, the latest large-scale "yellow vest" riots in Paris, France, accompanied by looting, vandalism and clashes of activists and law enforcement officers was a "practical examination" of European radicals trained by the secret services of the Russian Federation.
The SBU has information that Russian intelligence services have to organize similar acts of provocation in Belgium, Germany, Spain, Bulgaria, and other European countries.