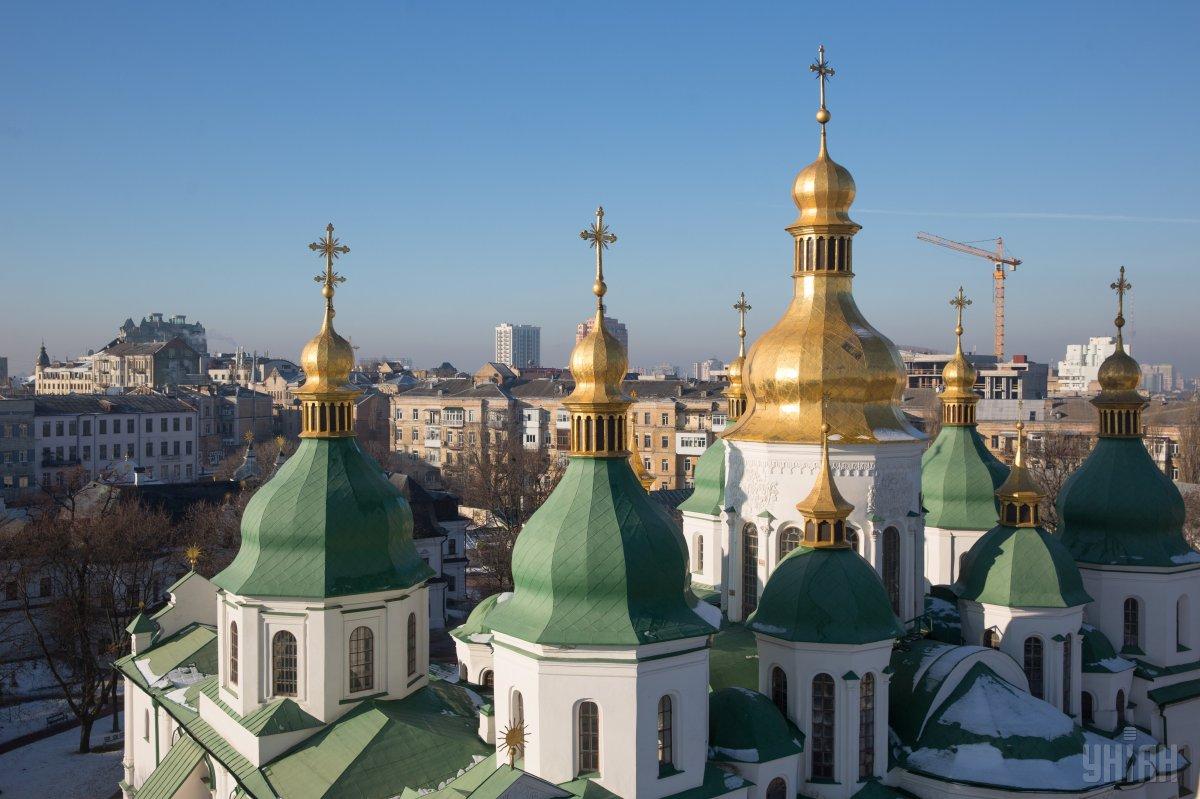 Kyiv's St Sophia's Cathedral will host the council / Photo from UNIAN
The Kyiv Patriarchate has its own proposals regarding the procedure of the Unification Council of the Orthodox churches and the election of the head of a new, united and independent local Orthodox church, and it will coordinate them with the Ecumenical Patriarchate.
"The fact that the Kyiv Patriarchate has proposals as for the procedure of the Council or the election of the church's head does not mean that a common vision will not be agreed in the end," press secretary of the Ukrainian Orthodox Church of the Kyiv Patriarchate (UOC-KP), Archbishop Yevstratiy Zorya wrote on Facebook on December 10.
Read alsoOver 50 bishops to take part in Orthodox Church's unification council – Patriarch Filaret
According to him, the UOC-KP as a member of the future Unification Council clearly has the right to submit its own proposals, to give its reason for them and support them.
"Considering the active role played by the President of Ukraine in securing the tomos [a document ensuring autocephaly], as well as the fact that the election campaign is already underway, it is clear that some opponents of the president, for political reasons, are most interested in causing turmoil and emphasizing contradictions," he said.
The council to announce the creation of an autocephalous Orthodox church in Ukraine is scheduled for December 15. Its venue is St Sophia's Cathedral in Kyiv.
Five days before the Council, UOC-KP Patriarch Filaret announced his disagreement with Constantinople in certain points. According to him, the hierarchs will not accept the Ecumenical Patriarchate's requirements concerning the procedure. There are two major issues of the disagreement: the UOC-KP is for the Council of bishops alone, whereas Constantinople stands for the participation of believers and ordinary priests as well. Secondly, the UOC-KP wants the vote on the new church's head to be open, while Constantinople is for voting by secret ballot.