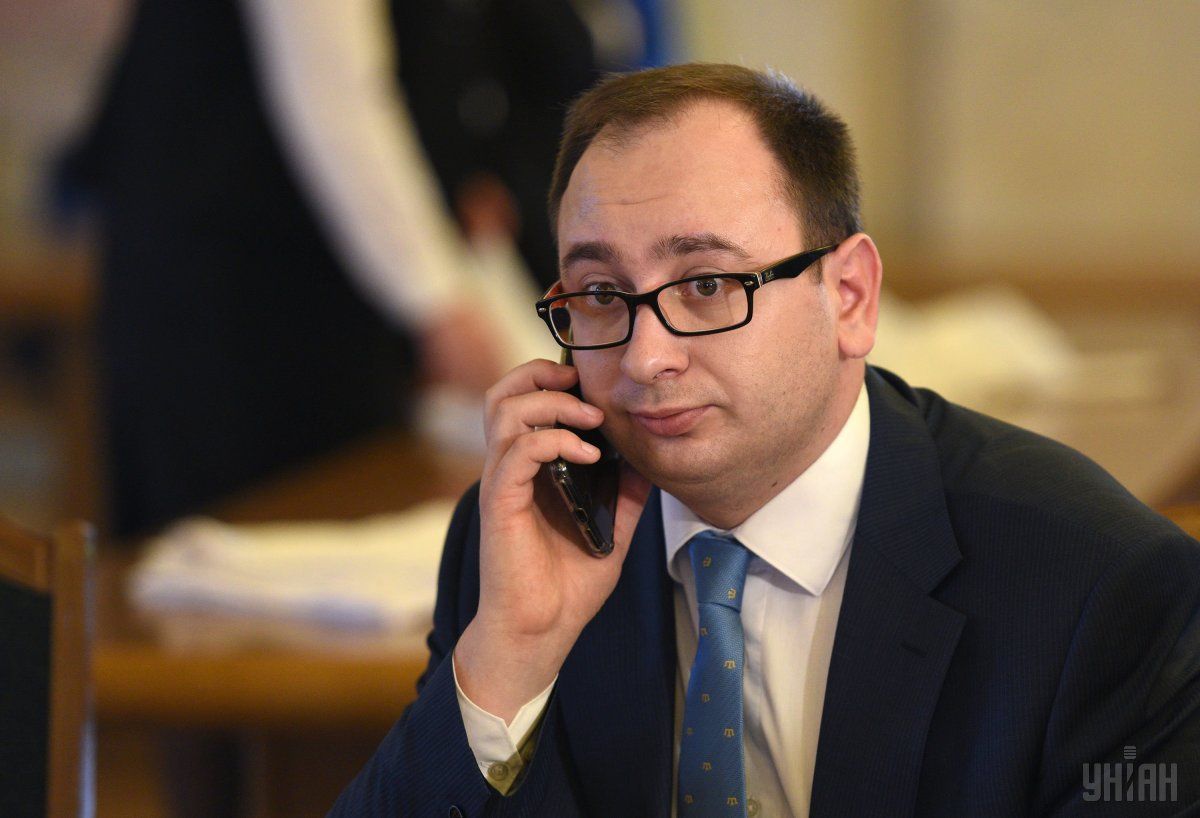 Russian lawyer Nikolay Polozov / Photo from UNIAN
Russian lawyer Nikolay Polozov says that more than 80 Russian lawyers are ready to defend 24 captive Ukrainian sailors in court in Russia.
"As for lawyers. I've announced that in fact all lawyers who would like to defend the Ukrainian military, solely on the voluntary basis, being aware, let's say, of the entire toxicity of the Ukrainian subject in Russia, realizing all the consequences, are ready to join the defense," he told Ukraine's TV Channel Pryamiy.
Polozov said more than 80 different lawyers from different Russian regions who thought they could, were ready and wanted to work on this case had submitted their applications.
Read alsoRussia may bring new charges against captive Ukrainian sailors – lawyer
"It was not me who took the final decision. I shortlisted them and handed the list over to Verkhovna Rada Commissioner for Human Rights Liudmyla Denisova. And then the interdepartmental group finalized [the list] and vetted those people. In the end, a certain list was approved. There are more [lawyers] there than the sailors. There are not 24 of them, their number is over 30 lawyers there, but this is done so that we could have a reserve in case some trouble occurs, like, for example, this happened to lawyer [Emil] Kurbedinov in Crimea, who has in fact been arrested by the Russian authorities," he added.
As UNIAN reported earlier, on the morning of November 25, Russia blocked the passage to the Kerch Strait for the Ukrainian tugboat "Yany Kapu" and two armored naval boats "Berdyansk" and "Nikopol," which were on a scheduled re-deployment from the Black Sea port of Odesa to the Azov Sea port of Mariupol. The Ukraine Navy Command noted that the Russian side had been informed of the plans to re-deploy the vessels in advance in accordance with international standards to ensure the safety of navigation. The Russian coast guard ship "Don" rammed the Ukrainian tugboat, damaging the Ukrainian vessel. As the Ukrainian boats were heading back in the Odesa direction after being rejected passage via the Kerch Strait, Russian coast guards opened aimed fire on them. All 24 crew members on board were captured and later remanded in custody for two months, being charged with "illegal border crossing" (the sailors are facing up to six years in prison). Three crewmen were wounded in the attack. Russian-controlled "courts" in occupied Crimea ruled that all 24 detainees should be remanded in custody, after which they were transferred to the Moscow-based Lefortovo and Matrosskaya Tishina detention centers.