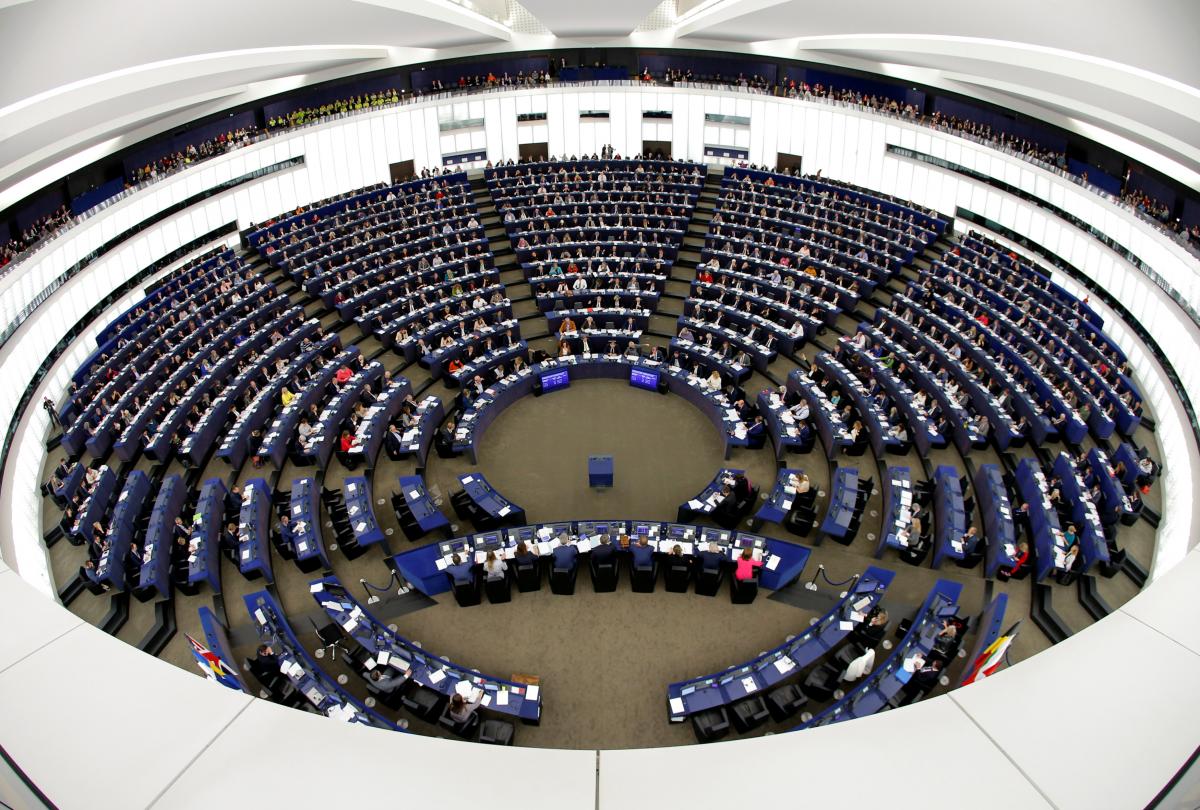 REUTERS
MEP Michael Gahler in his report said Russia sought to transform the Sea of Azov into a Russian "internal lake" and exclusive military zone.
"The European Parliament expresses serious concern that this may constitute a creeping attempt to annex Ukraine's sovereign rights in the Sea of Azov with the aim of transforming it into a Russian 'internal lake' and exclusive military zone, and to put a stranglehold on the economy of south-east Ukraine," he said in a report with amendments ahead of the voting for a resolution on the EU-Ukraine Association Implementation.
"The European Parliament strongly condemns the deliberate act of aggression by the Russian Federation against Ukraine on November 25 in the Kerch Strait, demands the immediate and unconditional release of all Ukrainian vessels and sailors, who in the meantime should be treated as prisoners of war, calls on the EU and its Member States to introduce targeted sanctions if the Ukrainian servicemen are not released and if there is any further military escalation, underlines that there is no justification for such use of military might by Russia," the report says.
Read alsoMerkel calls on Putin to free 24 captive Ukrainian sailors
As UNIAN reported earlier, on the morning of November 25, Russia blocked the passage to the Kerch Strait for the Ukrainian tugboat "Yany Kapu" and two armored naval boats "Berdyansk" and "Nikopol," which were on a scheduled re-deployment from the Black Sea port of Odesa to the Azov Sea port of Mariupol. The Ukraine Navy Command noted that the Russian side had been informed of the plans to re-deploy the vessels in advance in accordance with international standards to ensure the safety of navigation.
The Russian coast guard ship "Don" rammed the Ukrainian tugboat, damaging the Ukrainian vessel. As the Ukrainian boats were heading back in the Odesa direction after being rejected passage via the Kerch Strait, Russian coast guards opened aimed fire on them.
Read alsoBlack Sea standoff reflects Russia's disregard for global rules, top U.S. military officer says
All 24 crew members on board were captured and later remanded in custody for two months, being charged with "illegal border crossing" (the sailors are facing up to six years in prison).
Three crewmen were wounded in the attack. Russian-controlled "courts" in occupied Crimea ruled that all 24 detainees should be remanded in custody, after which they were transferred to the Moscow-based Lefortovo and Matrosskaya Tishina detention centers.