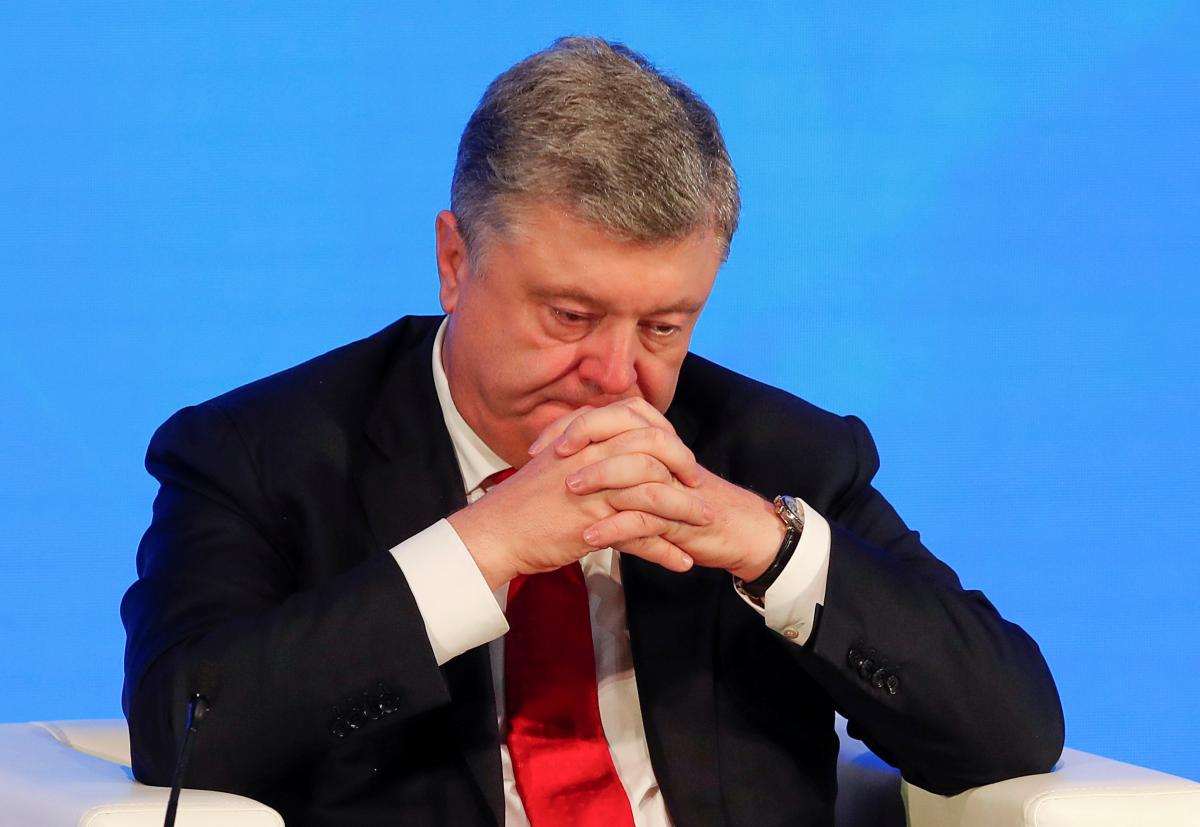 REUTERS
Ukrainian President Petro Poroshenko will not be re-elected if he fails to win in the first round of the vote scheduled for March 31, 2019, says a sociological poll by the Kyiv International Institute of Sociology (KIIS), conducted from November 23 to December 3, 2018.
According to the study results presented at a Kyiv conference Tuesday, if Poroshenko and [Yulia] Tymoshenko make it to the second round, Tymoshenko will get 23.4% of people's votes, while Poroshenko will have 11.8%, an UNIAN correspondent reports.
In a Poroshenko-Boyko pair, the current president will get 15.3%, while Yuriy Boyko will win with 19%.
In a Boyko-Tymoshenko standoff, the latter is expected to win with 23.4% (Boyko has 15.2%).
If a Ukrainian rock star Sviatoslav Vakarchuk finally decides to run for president and makes his way into the second round, he will receive 18.9% of the votes – that's competing with Tymoshenko who in this case will seal her victory with 23.4%.
The Poroshenko-Vakarchuk option will see the singer win with 24.2% (Poroshenko is set to get 11.1%). If Petro Poroshenko competes with a TV star stand-up comedian Volodymyr Zelensky, the latter is expected to win with 27.8% while Poroshenko will get 12.2%, the poll says.
Read alsoTymoshenko takes lead in poll ahead of 2019 presidential elections (Infographics)
At the same time, according to the survey results, the tightest competition will be in the pair of Anatoliy Hrytsenko (20.4%) and Yulia Tymoshenko (20.8%) and a pair of Zelensky (23%) and Tymoshenko (22.2%).
At the same time, from 10 to 15% of respondents (depending on second-round pairs) said they would spoil the ballots.
Deputy Director of KIIS Anton Hrushetski said that, most likely, these people who vote against everyone will ignore the elections, in particular, the second round, while a significant part answered directly that they would not vote at all.
He added in such a situation, if the candidate gets less than 50%, there might be a statement that the president-elect is illegitimate, since he is elected by a small number of voters.
According to the survey results, if the elections were held in late November - early December, Yulia Tymoshenko would get 21.2% (11.9% of all those polled), 14.6% would vote for Volodymyr Zelensky (8.2% of all those polled), 11.6% - for Petro Poroshenko (6.5%), 11% - for Yuriy Boyko (6.2%), 8.7% - for Oleh Liashko (4.9 %), 8.2% - for Anatoliy Hrytsenko (4.6%), 4.1% - for Yevgeniy Murayev (2.3%), 3.9% - for Oleksandr Shevchenko (2.2%), 3.8% - for Sviatoslav Vakarchuk (2.1%), and 2.2% - for Andriy Sadoviy (1.3%).
At the same time, 4.7% of all the respondents would spoil their ballots and 9.3% decided not to participate in the voting.
Meanwhile, 26.7% of respondents did not decide on their favorite, while 24% of respondents refused to answer questions.