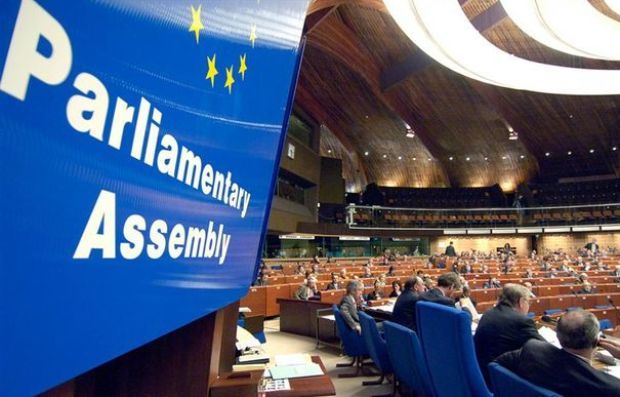 Photo from echrblog.blogspot.com
Of the 155 MPs resent in the hall, 140 voted in favor of the resolution and only seven against. The resolution was opposed by the Russian MPs present.
The text of the resolution was substantially changed during consideration, with text being added that severely criticized the Russian Federation, transforming the resolution from one on purely humanitarian issues into one that described the details of the conflict and that blamed Russia for escalating it.
In particular, the PACE urged Russia not to finance armed groups in Ukraine. It called on Moscow to "refrain from destabilizing Ukraine and financing and militarily supporting illegal armed groups, and use their influence on them to make them fully respect and implement the provisions of the Minsk agreements "
Another point of the resolution calls on Russia to "immmediately release all prisoners of war, including member of the Ukrainian Parliament and of the Ukrainian delegation to the Parliamentary Assembly, Nadiya Savchenko and other Ukrainian citizens who remain illegally detained in Russian prisons."
Substantial changes were made to the paragraph related to "humanitarian convoys." The PACE said Russia should "ensure that all initiatives of humanitarian assistance to Ukraine be agreed with the Ukrainian government and implemented in accordance with Ukrainian legislation, international law and established international practices."
Some points on the illegal annexation of Crimea by Russia were also included in the resolution. The Russian delegation suggested they be removed from the text, but found no support for their proposal from assembly.
Most of the proposals offered by the Russian delegation at PACE collected 20 votes or less, with most of those votes coming from the Russian deputies themselves.