"From a geopolitical point of view, the most difficult thing was the crisis in Ukraine," Barroso said.
"Now I'm talking not only about the gas wars, but also about today's war. Yes, I'm calling a spade a spade – it's a war with Russia. And this is a difficult period in the life of the EU."
He also suggested that former Ukrainian President Viktor Yanukovych was sincere in his intention to pursue European integration, but that he could have been pressured by Moscow.
"I don't think that Yanukovych was just a puppet of Moscow. I think he was to some extent sincere. But, of course, he was in a weak position, because of the pressure that was exerted from the outside," Barroso said.
"I believe that the Russians put some pressure on him. But I do not know exactly what kind of pressure it was. We can just make hypothetical assumptions. But I do not want to do that.
"The only thing I can say is that he was sincere when he said that it would be better for Ukraine as for the country to be closer to the European Union."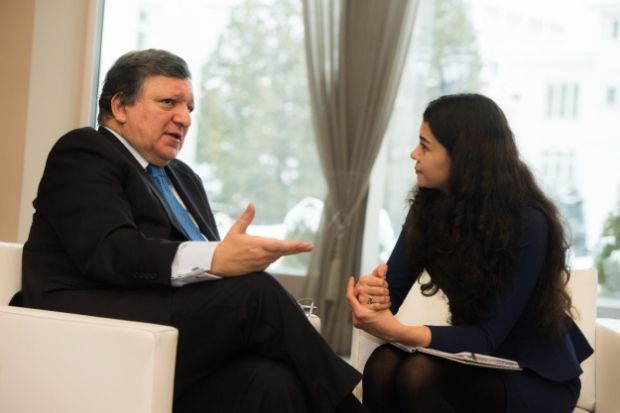 Photo from Ukrainska Pravda