Russian deputy says OSCE found Mariupol was fired on from Ukrainian side
A Russian MP has claimed that the OSCE has determined the rockets that hit the Ukrainian city of Mariupol on Saturday came from Ukrainian positions, despite the publically available report from the organization saying exactly the opposite.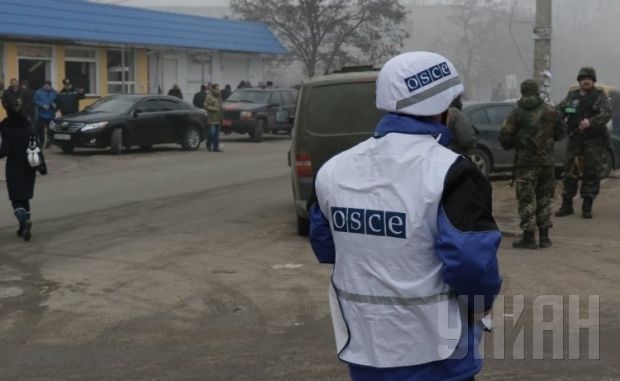 UNIAN
Russian MP, Chairman of the State Duma Committee on the Commonwealth of Independent States, Eurasian Integration and links with compatriots Leonid Slutskiy made the claim on January 24, Russian NTV news Web site reported on Tuesday.
"The shelling in Mariupol is another provocation of the Ukrainian security services in order to blame the militants and to finally disrupt the Minsk agreements," he said.
"The OSCE found that the rockets were launched from Ukrainian positions, but these data were ignored. Everything was turned upside down. And everyone has again blamed Moscow," Slutskiy said.
The OSCE reported the opposite: the Grad and Uragan rockets came from militant-controlled territories.
"According to the analysis of strike traces, the Grad rockets came from the north-east direction, and Uragan rockets came from the east, [and] both areas were controlled by the Donetsk People's Republic," the report says.
Human rights organization Human Rights Watch also confirmed that the rockets came from militant-held areas, as did journalists and experts at the scene who examined the craters left by the rockets.
Video of the attack in progress also indicates the rockets were launched from militant-held areas.
If you see a spelling error on our site, select it and press Ctrl+Enter