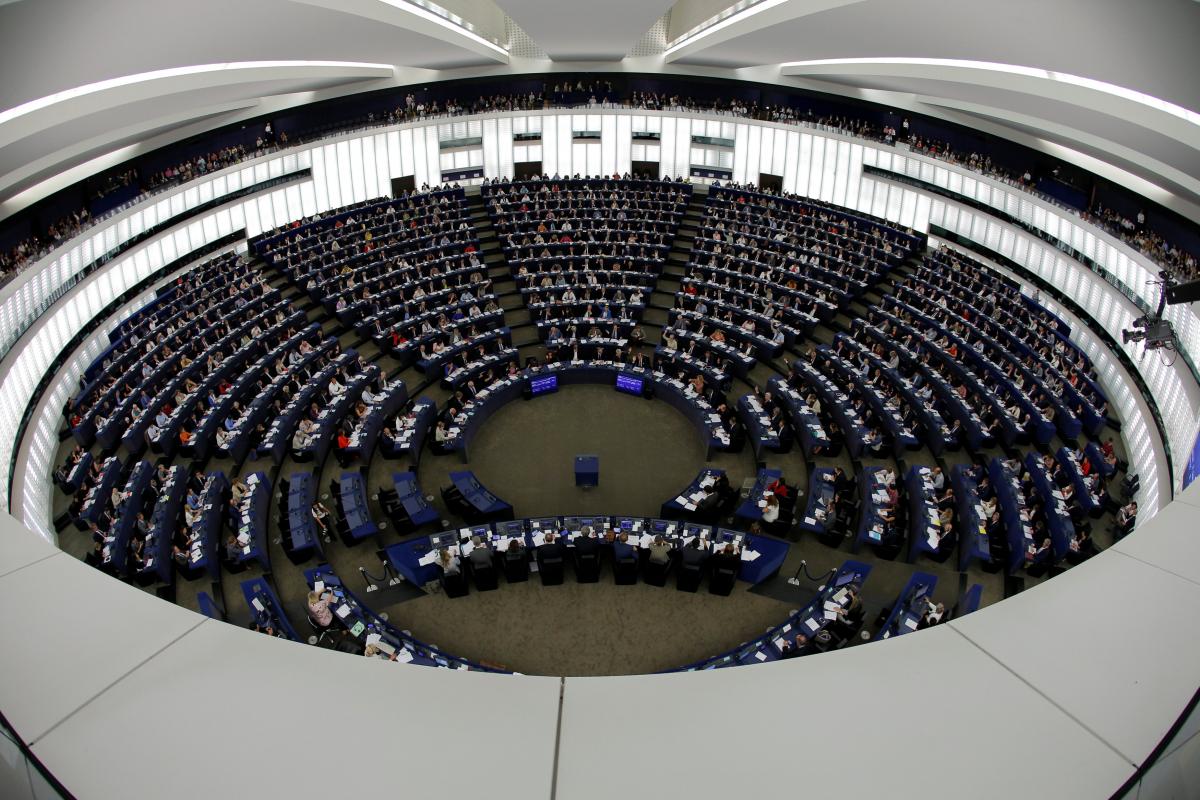 REUTERS
The European Parliament has called on the Russian Federation to free the Ukrainian sailors captured near the Kerch Strait on November 25 and all Ukrainian political prisoners, in particular, illegally convicted film director Oleh Sentsov.
These calls were announced in the European Parliament during a report on the implementation by Ukraine of the Association Agreement with the European Union on December 11.
"We would like to call for the release of the Ukrainian sailors, and there should be sanctions if this does not happen. We also call on Mr. Putin – please release these marines so they can go back home to their families," said Michael Gahler, a co-rapporteur of the European Parliament on Ukraine.
The MEP also said that by giving Ukrainian film director Oleh Sentsov, illegally convicted in Russia, the Sakharov Prize of the European Parliament 'For Freedom of Thought' "we are sending out the right signal at the right time." Gahler said that the European Parliament very much appreciated Sentsov's commitment to human rights and protests against the Russian occupation of Crimea.
"We call for the release of all political prisoners of Russia and, in particular, the release of Oleh Sentsov," he said. "Russia must abstain from any further provocation in the region, and international maritime traffic should continue through the Sea of Azov, as provided for by international law."
Read alsoMerkel calls on Putin to free 24 captive Ukrainian sailors
High Representative of the European Union for Foreign Affairs and Security Policy / Vice-President of the European Commission Federica Mogherini said in turn that she supports the calls to free Sentsov.
"Let me join [the] call for [Sentsov's] liberation – as we have asked constantly all through these years," she said in the European Parliament.
She also mentioned her recent meeting with Ukrainian Minister of Foreign Affairs Pavlo Klimkin as a guest of the Foreign Affairs Council in Brussels.
"We do not recognize the illegal annexation of the Crimean peninsula," she reiterated, adding that "current tensions are a direct consequence of Russia's violation of the OSCE's founding principles and of international law."
"We expect Russia to immediately release the vessels and their crew. International law obliges the Russian Federation to ensure the unhindered and free passage of all vessels through the Kerch Strait. Russia's behavior violates international law and is causing economic damage not just to Ukraine but also to ships sailing under EU flags," she emphasized.
As UNIAN reported earlier, Russia on November 25, 2018, seized three Ukrainian navy vessels with their 24 crewmen. Three of them were wounded amid the attack. Russian-controlled "courts" in occupied Crimea ruled that all 24 detainees should be remanded in custody, after which they were transferred to the Moscow-based Lefortovo and Matrosskaya Tishina detention centers. They are charged with "illegal border crossing," facing up to six years in prison.
Sentsov was arrested in Russian-occupied Crimea in spring 2014 and in August 2015, he was sentenced to 20 years in prison.