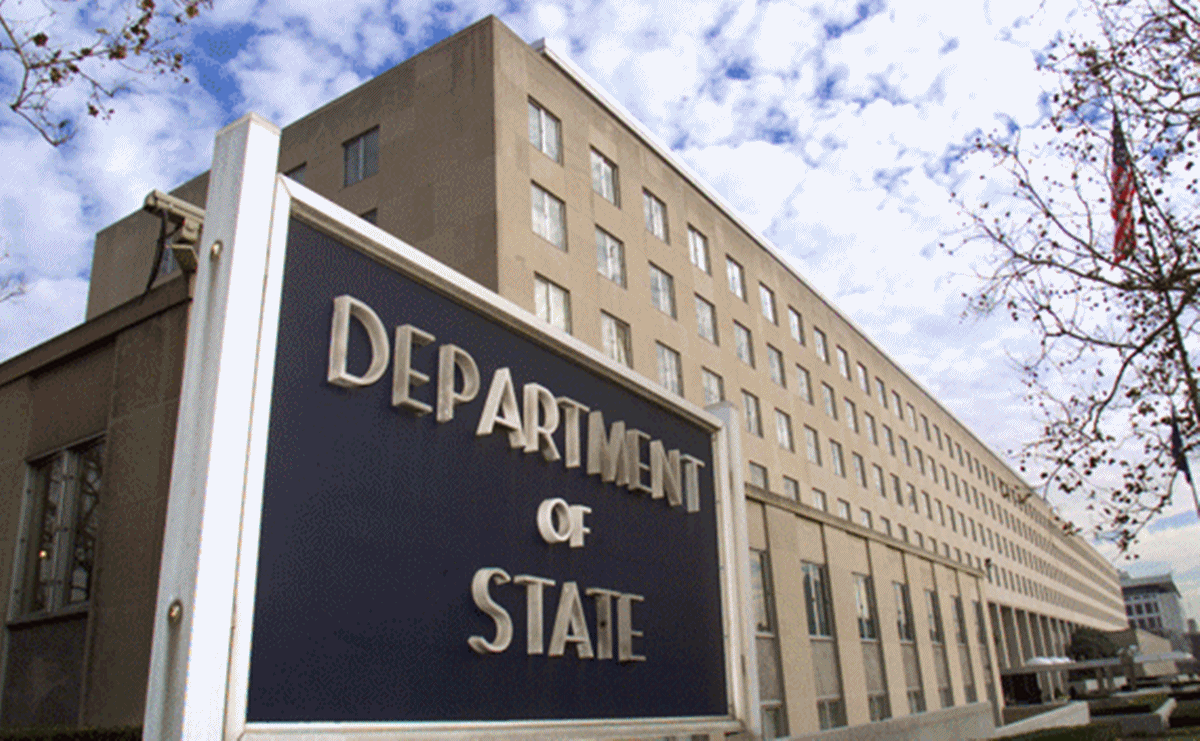 REUTERS
The U.S. Embassy in Kyiv has criticizes the results of the judicial and anti-corruption reform in Ukraine due to reinstatement of former chairman of the State Fiscal Service Roman Nasirov by Kyiv's district administrative court.
"The Ukrainian people deserve officials who don't abuse their positions and an effective, fair court system that holds powerful individuals accountable," the U.S. Embassy in Kyiv wrote on Facebook on December 12.
"Yesterday's reported decision regarding Nasirov would indicate that Ukraine's judicial and anti-corruption reforms have a long way to go," it said.
"We remain committed to partnering with the Ukrainian people and anti-corruption institutions to tackle corruption at all levels of society," the Embassy added.
As UNIAN reported, Kyiv's district administrative court on December 11 reinstated former chairman of the State Fiscal Service Nasirov.
Nasirov's lawyer, Lyubomyr Drozdovsky, said that the court declared Nasirov's dismissal unlawful and revoked a respective government resolution as the dismissal procedures had been violated.
Read alsoEx-chief of Ukraine's State Fiscal Service Nasirov reinstated by Kyiv court
"He [Nasirov] has been reinstated as head of the State Fiscal Service of Ukraine and the court ruled he should be paid compensation for forced absence at work. The ruling in part of his reinstatement is subject to immediate execution," Drozdovsky said. Yet, Nasirov's reinstatement may be appealed, the lawyer added.
More than a year ago, on November 10, 2017, prosecutors from the Special Anti-corruption Prosecutor's Office filed an indictment against Nasirov and his subordinate, head of the SFS debt repayment department, Volodymyr Novikov.
Nasirov is being charged with abuse of power or official position, and forgery in office under Articles 364 and 366 of the Criminal Code of Ukraine. His subordinate is charged with committing crimes under Part 5 of Article 27 (complicity) and Part 2 of Article 364 (abuse of power or official position). Investigators insist Nasirov, acting in the interests of Member of Parliament Oleksandr Onyshchenko, initiated unsubstantiated installment of the tax debt to three companies in 2015-2016, which caused almost UAH 2 billion, or almost US$72 million, in budget losses.
On March 3, 2017, the Cabinet of Ministers suspended Nasirov from post pending investigation, and on January 31, 2018, the official was dismissed.