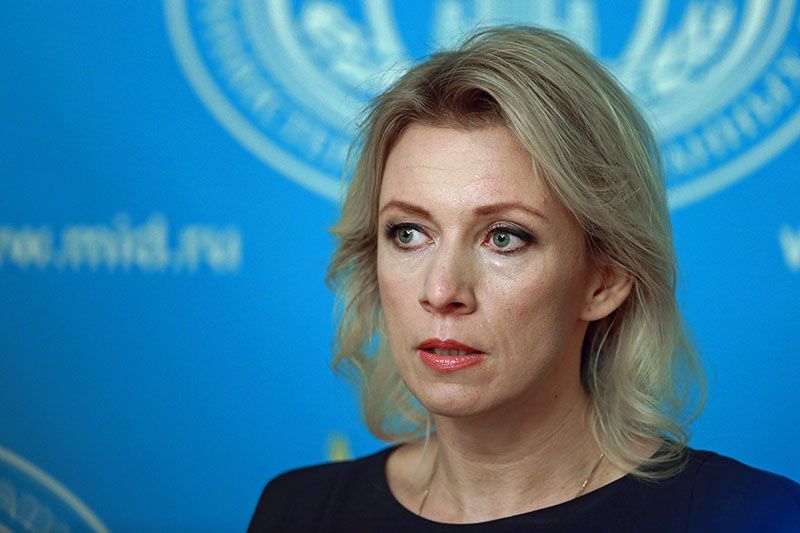 tvc.ru
The Ministry of Foreign Affairs (MFA) of the Russian Federation has once again threatened Ukrainian diplomats working in Russia, arguing that Kyiv is failing to ensure safety of Russian diplomats in Ukraine.
"The Myrotvorets website continues operating as Kyiv simply ignores the international community's demand to close down the said resource, which in the public consciousness became firmly associated with the death lists. Two Russian diplomats working in Ukraine have been recently added to the database, which threatens their security," spokesperson for Russia's Foreign Ministry Maria Zakharova told a briefing in Moscow, according to an UNIAN correspondent in Russia.
Read alsoRussian MFA threatens Ukraine with occupation of regions where Russian diplomatic institutions located
She called on the Ukrainian authorities to strictly comply with the provisions of the Vienna Convention on Diplomatic Relations of 1961 regarding the protection of employees of diplomatic and consular missions.
"I would once again like to say that we are not just voicing the warning – we have the opportunity to respond to such things and I'd like to say that this will be done if measures are not taken related to the security of Russian diplomats," Zakharova said.
"Kyiv should understand that they have gone too far in playing with things as regards Russian diplomatic missions and Russian diplomatic corps. They won't get away with this," she said.