PACE deprives Russia of voting rights until April, Russian delegation quits for year
The Russian delegation to the Parliamentary Assembly of the Council of Europe (PACE) has been denied the right to vote in the assembly until April, chairman of the Ukrainian parliamentary delegation to PACE Vladimir Aryev has written on his Facebook page.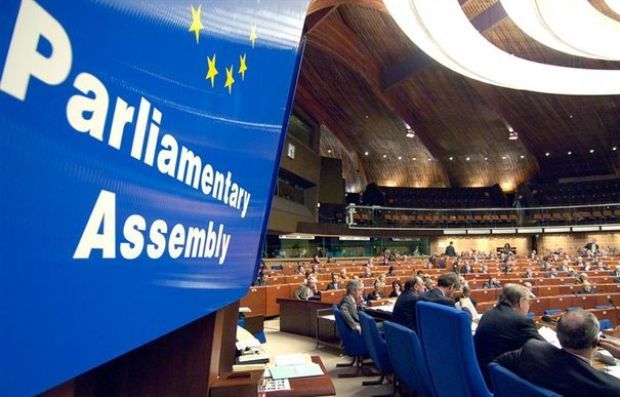 Photo from echrblog.blogspot.com
"160 – 'For'. Sanctions against Russia extended until April," Aryev wrote.
The resolution extending the voting ban on Russia was taken by the PACE on January 28.
After the vote on the resolution  Aleksey Pushkov, the chief of Russia's PACE delegation and chairman of the State Duma's Foreign Affairs Committee, announced that Russia was quitting the organization for a year.
"As PACE stripped Russia of the right to vote in its governing bodies, we can no longer speak of any contacts with the organization," Pushkov said.
Russia was stripped of its voting rights in March last year after Russian troops invaded the Ukrainian territory of Crimea and the occupying authorities organized a sham referendum on the peninsula's annexation by Russia.
If you see a spelling error on our site, select it and press Ctrl+Enter