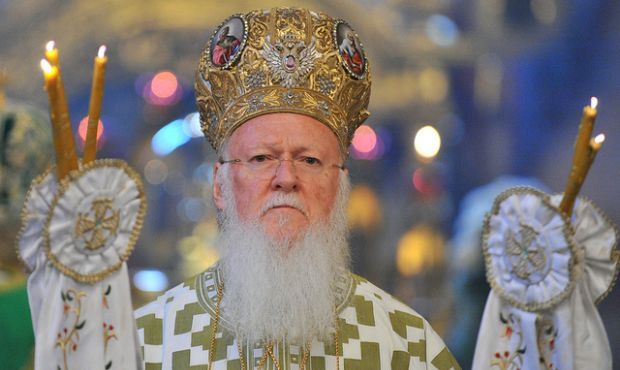 peoples.ru
Ecumenical Patriarch Bartholomew in his letters sent to the primate of the Ukrainian Orthodox Church of the Kyiv Patriarchate (UOC-KP), Filaret, and that of the Ukrainian Autocephalous Orthodox Church (UAOC), Makariy, has asked them not to run for the post of head of the new local Ukrainian Church, that's according to Makariy.
"We have signed an appeal to the Ecumenical Patriarch for the provision of tomos. I immediately announced that I would not stand up as a candidate. God sent me this good idea because in October, I had received a letter signed by the Ecumenical Patriarch, and probably Patriarch Filaret [received it, too], so that we do not run for the post," Makariy said in an interview with Radio Liberty.
According to Makariy, he has not yet decided for whom he will vote at the upcoming unification council.
Read alsoRussian clerics pursue attempts to hinder Ukraine's path toward independent church – OSINT group
As UNIAN reported earlier, the Unification Council will be held in Kyiv Dec 15. The Council will approve the Charter of the local Ukrainian Orthodox Church and select the leader of the new church.
According to UOC-KP, the tomos is set to be granted to the newly-selected church leader on January 6, 2019.