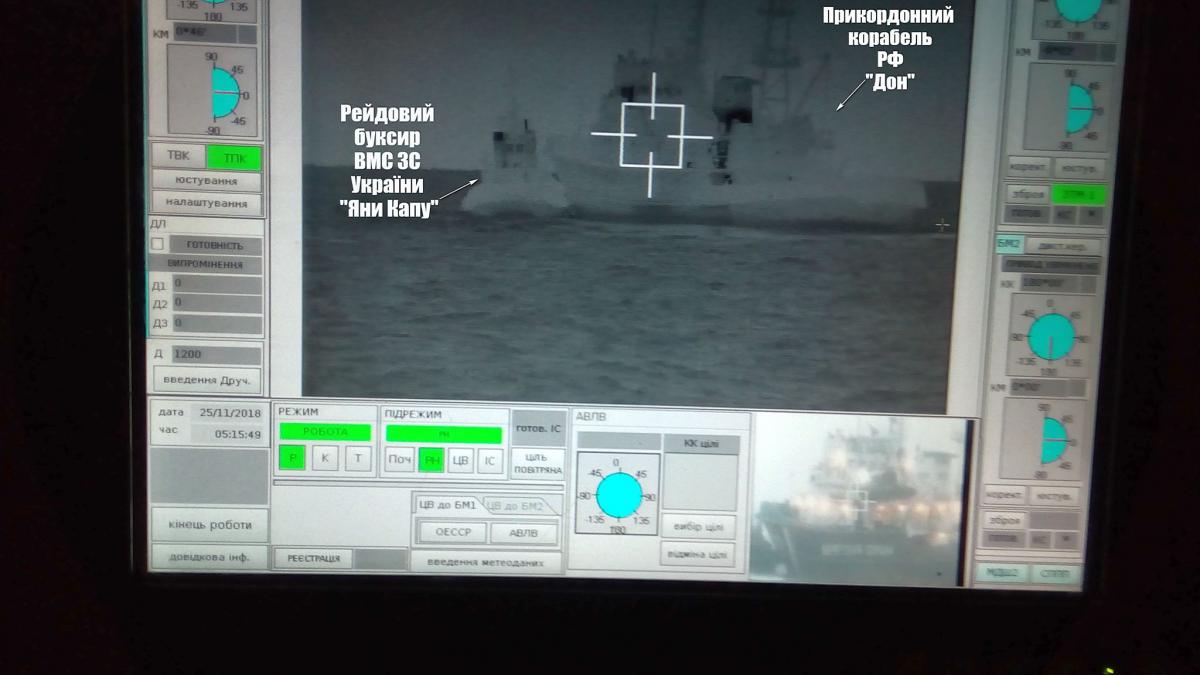 Three Ukrainian vessels were seized by Russia on Nov 25 / REUTERS
Heads of the foreign policy and defense departments of the United States and Canada have met at the U.S.-Canada 2+2 Ministerial event to discuss, among other things, interaction in the international arena to respond to Russian aggression against Ukrainian vessels near the Kerch Strait linking the Black Sea and the Sea of Azov.
U.S. Secretary of State Mike Pompeo and Canadian Foreign Minister Chrystia Freeland made their statements at a joint press conference with U.S. Secretary of Defense James Mattis and Canada's Minister of National Defence Harjit Singh Sajjan, which was broadcast on the U.S. Department of State website.
"We worked through a range of global issues as well. We talked about our work and collaboration as members of NATO. We discussed our response to the situation in Ukraine. I expressed my concern over Russia's recent aggression in the Sea of Azov where it rammed and opened fire on Ukrainian vessels," Pompeo said in Washington, D.C., on Friday, December 14.
In turn, Freeland added that, together with the Canadian Defence Minister, they condemn Russia's harassment of shipping in the Sea of Azov and the Kerch Strait and its recent aggressive action towards an illegal seizure of three Ukrainian vessels on November 25 and the imprisonment of Ukrainian sailors.
"We call on Russia to release these sailors. Canada unwaveringly supports the people of Ukraine, its sovereignty and territorial integrity within its internationally recognized borders," Freeland said.