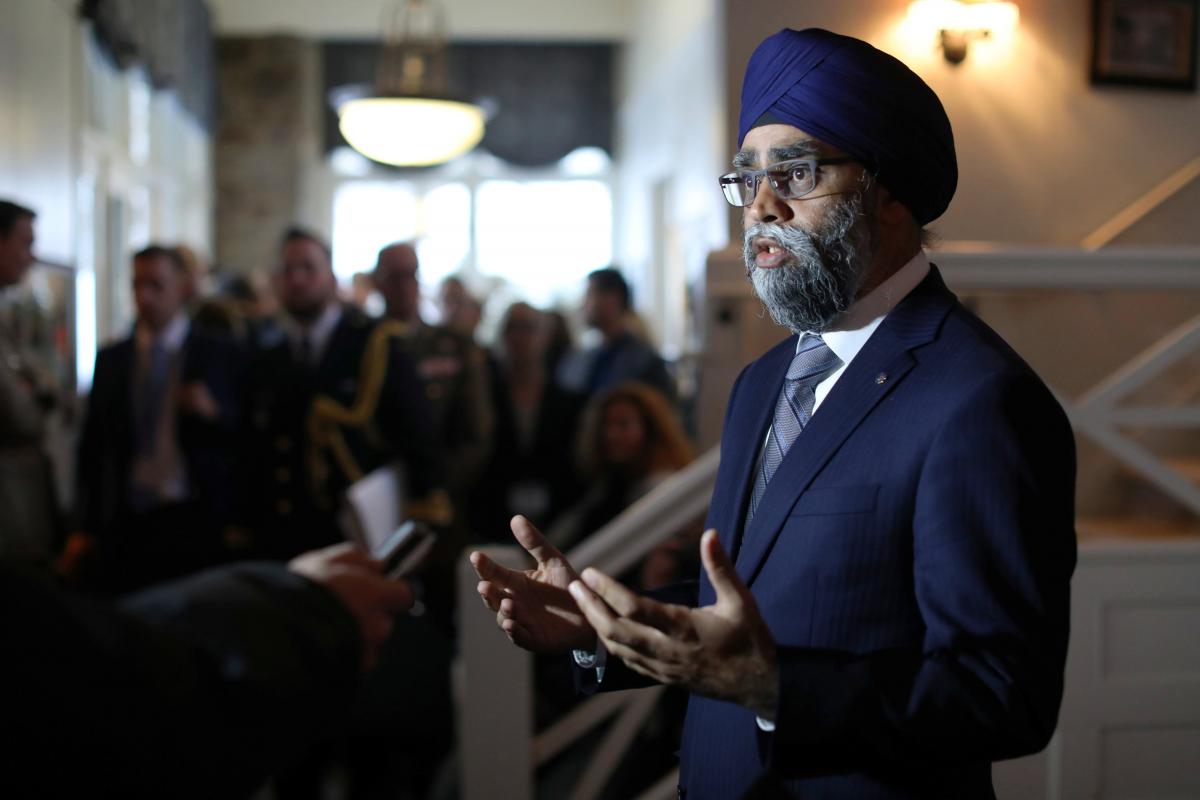 Canada's Minister of National Defence Harjit Singh Sajjan / REUTERS
More than 10,000 members of the Armed Forces of Ukraine have been trained by Canadian instructors as part of the Canadian Armed Forces Operation UNIFIER.
"We have trained more than 10,000 Ukrainian soldiers as part of Operation UNIFIER," Canada's Minister of National Defence Harjit Singh Sajjan said at a joint U.S.-Canada 2+2 Ministerial press event with Canadian Foreign Minister Chrystia Freeland, U.S. Secretary of Defense James Mattis and U.S. Secretary of State Mike Pompeo on December 14.
Read alsoU.S., Canada discuss interaction in response to Russian aggression in Kerch Strait (Video)
"And at any given time we have about 800 – over 800 Canadian Armed Forces members deployed on Operation Reassurance, and they are supporting NATO deterrence measures in Eastern and Central Europe alongside our American allies. Canada is also leading NATO's Enhanced Forward Presence Battle Group in Latvia, similar to the U.S. presence in Poland, and we have recently extended this mission by four years," he said.
He also reiterated that Canada supports Ukraine's sovereignty and territorial integrity in the face of Russian aggression.
In turn, Mattis stressed that the United States and Canada are united in NATO for support of transatlantic unity.
"We are united in NATO, where we uphold transatlantic unity and stand with European allies against the full scope of Russian malign influence, to include Moscow's recent brazen contempt of international law in the Kerch Strait and action against the Ukrainian people," he said.
"Canadian and U.S. trainers in western Ukraine and our battalions in the Baltics represent our combined efforts to build stability and deter further provocative activity," he said.
As UNIAN reported, the Canadian Armed Forces' Operation UNIFIER has been in effect in Ukraine since August 2015. In March 2017, Canada extended its military instructors' mission to train members of the Armed Forces of Ukraine until the end of March 2019.