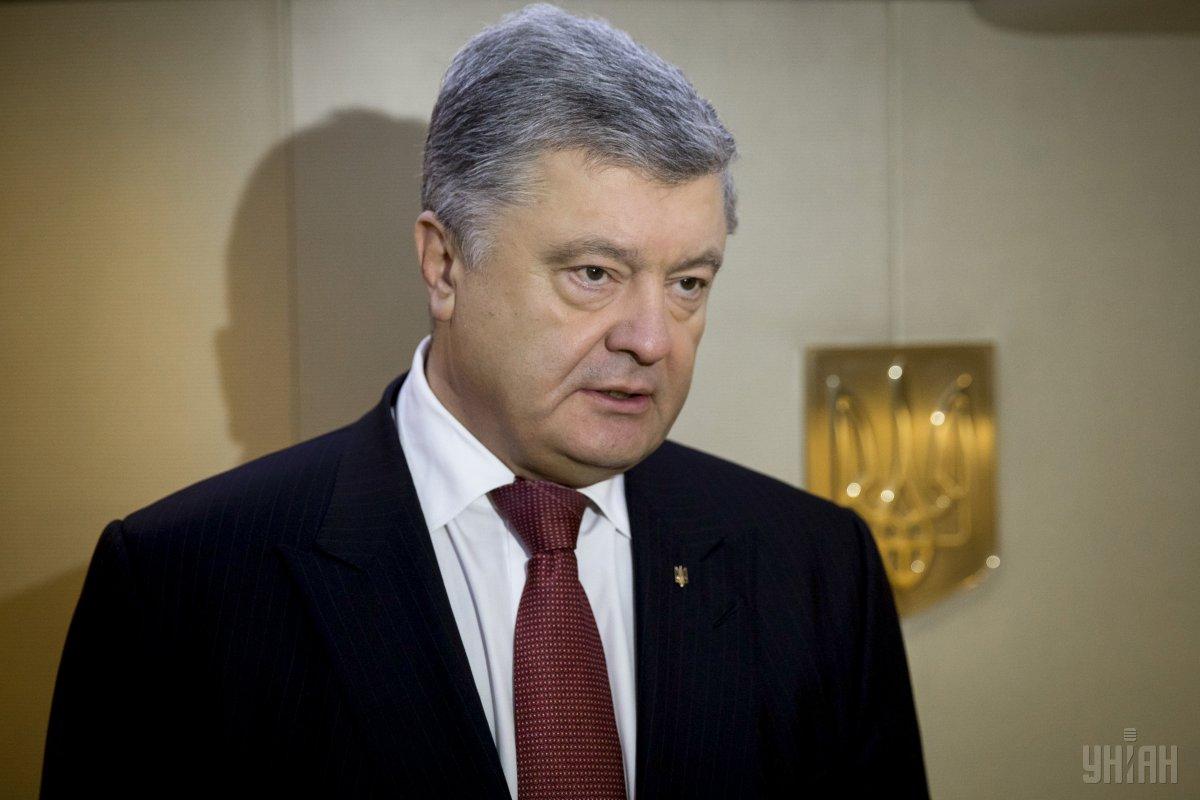 Photo from UNIAN
President of Ukraine Petro Poroshenko said that in the next five years, the country needs to achieve peace, overcome the effects of the economic crisis, and meet all criteria for joining the European Union and NATO.
"The next 5 years will be even more important: there are three main things to do. First, to achieve peace on the basis of Ukraine's national interests, not on the basis of surrender," the president told a Kyiv press conference Sunday, Dec 16, according to an UNIAN correspondent.
Read alsoPoroshenko: "Sacred day, day of final independence from Russia"
"Secondly, [we need] to overcome the consequences of the economic crisis caused by the war and economic blockade by the Russian Federation, all elements of the Russian hybrid war, to ensure restoration and growth of the living standards ," the president added.
"Thirdly, [we need] to meet the criteria for joining the EU and NATO, so that our bids look concrete solid," Poroshenko said.
The president also said he would insist that the Verkhovna Rada adopt as a whole in February 2019 the changes to the Constitution regarding the country's course toward joining the European Union and NATO that had been preliminarily endorsed by Parliament on Nov 22.
Answering a question on whether the decision to fix in the constitution Ukraine's path toward the EU and NATO a PR move, Poroshenko stressed that any move by the authorities – be it the efforts to ensure an independent church in Ukraine or a decentralization reform – could be perceived by some as "PR moves."