Steinmeier: EU to toughen sanctions if militants attack
The EU will be forced to tighten sanctions against Russia if the militants in eastern Ukraine launch a threatened offensive, German Foreign Minister Frank-Walter Steinmeier told reporters on arriving in Brussels for a meeting of EU foreign ministers on Thursday.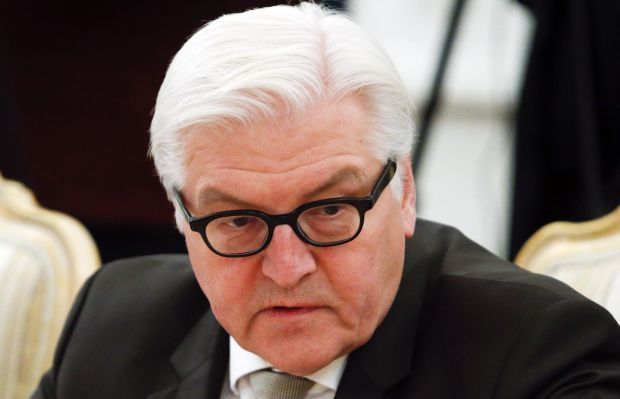 REUTERS
"If the nature of the conflict changes, if the offensive announced by the separatists is not just announced, but an offensive on Mariupol and other regions is actually carried out, we will have to respond clearly and firmly," Steinmeier said.
He said Moscow must fulfill a number of conditions to avoid further sanctions, Russian news agency RIA Novosti reported.
"It is impossible now to make a prediction about the outcome of our talks, [or] where we will be at the end," Steinmeier said.
"But it is clear that in the first place, we will not allow the Minsk [agreements to fail] - Minsk should be the basis for a settlement, and I hope, [the basis] for the de-escalation of the conflict. Secondly, that which we agreed on last Wednesday in Berlin, on the recognition of the demarcation line and the withdrawal of heavy weapons there - that should remain in force."  
If you see a spelling error on our site, select it and press Ctrl+Enter