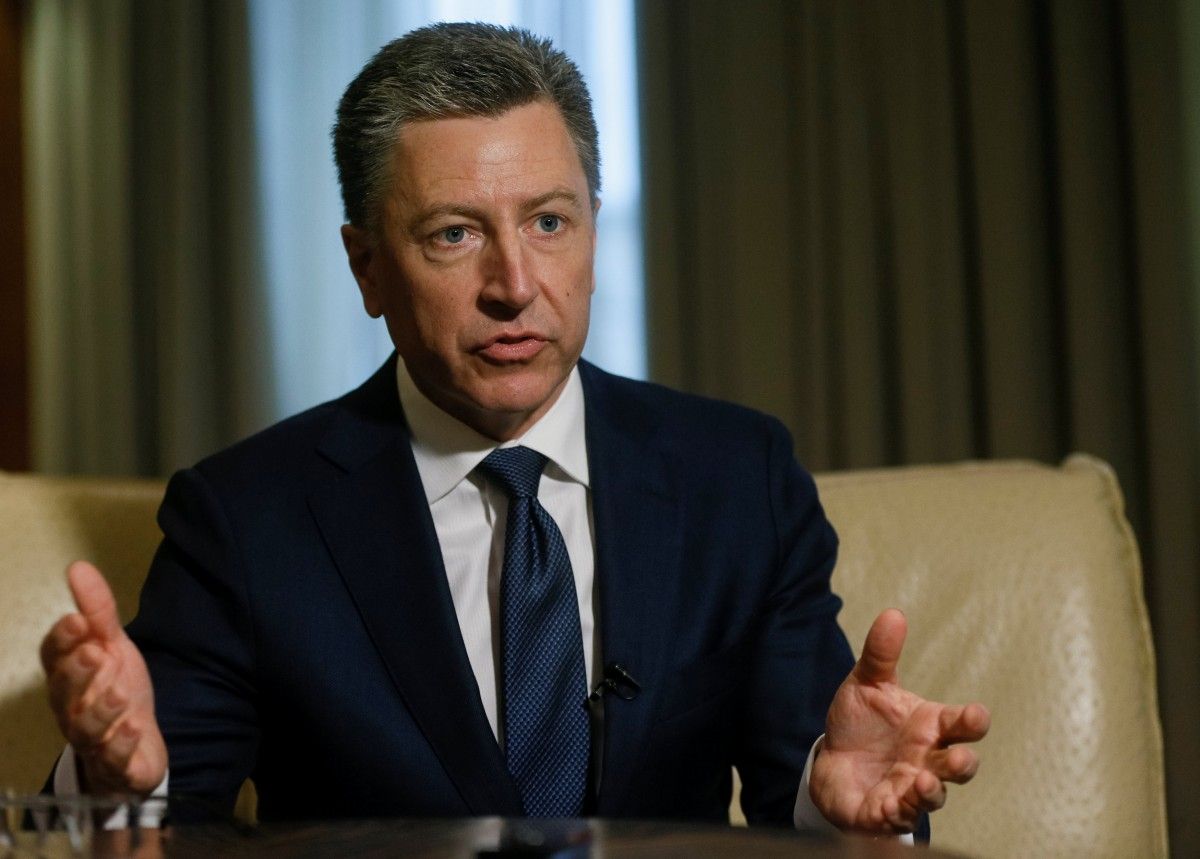 REUTERS
U.S. Special Representative for Ukraine negotiations Kurt Volker says the claims by Russia-backed militants of Ukraine allegedly staging provocations and preparing an offensive in Donbas are aimed at deflecting attention from Russia's actions.
"I think these assertions are made by pro-Russian entities in order to deflect attention away from what Russia's doing," he told a briefing in Brussels, commenting on Russian proxies' claims.
Volker says that Russia has claimed command and control over the Kerch Strait following the claim to the annexation of Crimea. Russia restricted free navigation to the ports in the Sea of Azov, and attacked Ukrainian navy vessels, he recalled.
Read alsoVolker calls on Russia to "get serious" about implementing Minsk agreements
He noted that this was a new escalation by Russia of its conflict with Ukraine, which was done openly, without hiding behinds proxy forces.
The ambassador also noted the fact that Ukrainian sailors showed "tremendous restraint" and did not return fire after being fired upon.
"These assertions maybe ways of creating some cover for possible Russian attacks, which I hope don't occur, but I have to say it's possible," said Volker.