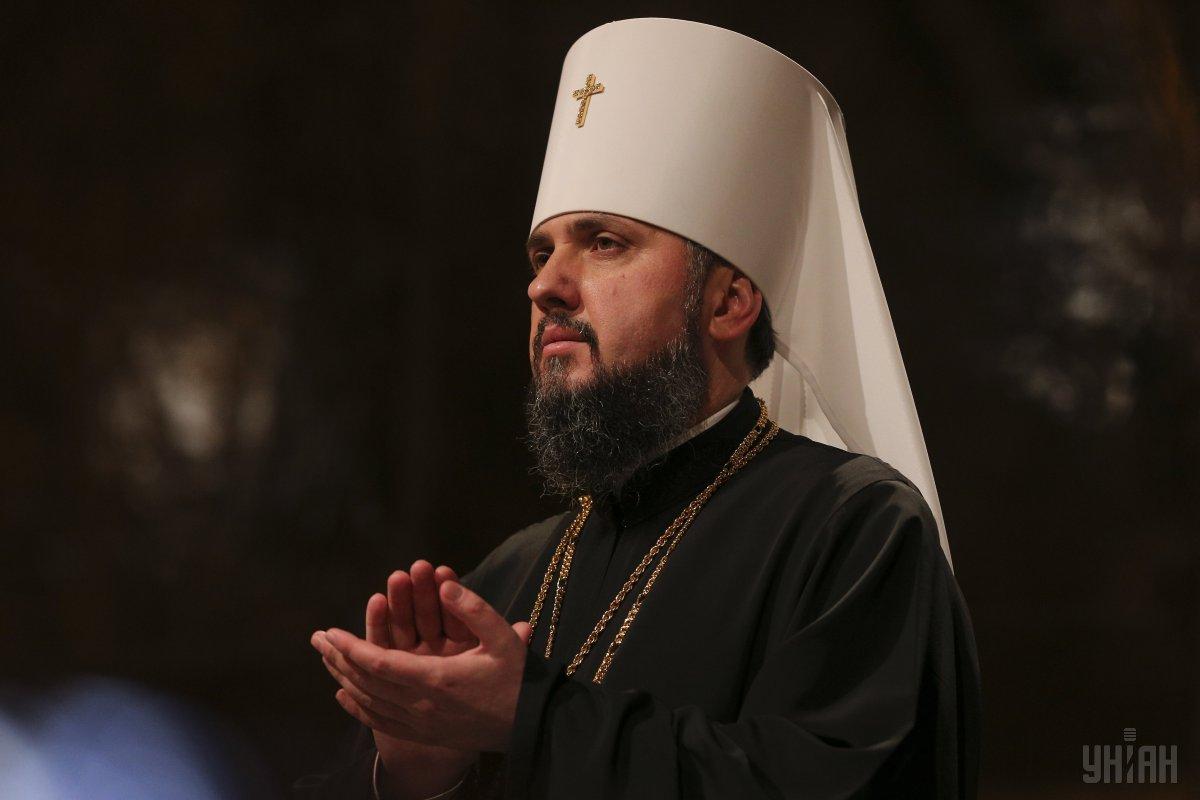 Photo from UNIAN
Newly elected head of the new Ukrainian national Orthodox Church, Metropolitan Epifaniy has said there will be no seizure of temples of the former Ukrainian Orthodox Church of Moscow Patriarchate (UOC-MP) by force.
Read alsoU.S. congratulates Ukraine's Metropolitan Epifaniy on election as head of local Orthodox Church
"There will be no seizure of the temples of the Moscow Patriarchate by the united church. Those parishes that want to voluntarily become part of the single Ukrainian Orthodox church – they must be accepted. But without violence, without any actions that will provoke instability in society," he told a Svoboda Slova [Freedom of Speech] panel show on Ukraine's ICTV channel.
Epifaniy said the unification of the church should proceed peacefully and calmly.
"I believe that only love and respect can form the basis for the transfer of those parishes that are now inside the fold of the Russian Orthodox Church," he stressed.
"We know there are many such parishes. And probably there are some believers even in each parish who are already ready to transfer, but unfortunately, there is no perfect mechanism that would allow [them] to do this correctly," the metropolitan said.
As UNIAN reported earlier, the unification council of representatives of Ukrainian Orthodox churches on December 15 elected Epifaniy (Serhiy Dumenko) head of the united local Orthodox Church of Ukraine.
It will be Epifaniy who will on January 6, 2019, receive from Ecumenical Patriarch Bartholomew I in Constantinople (Istanbul) a tomos (a decree), granting autocephaly (independence) to the newly created church.