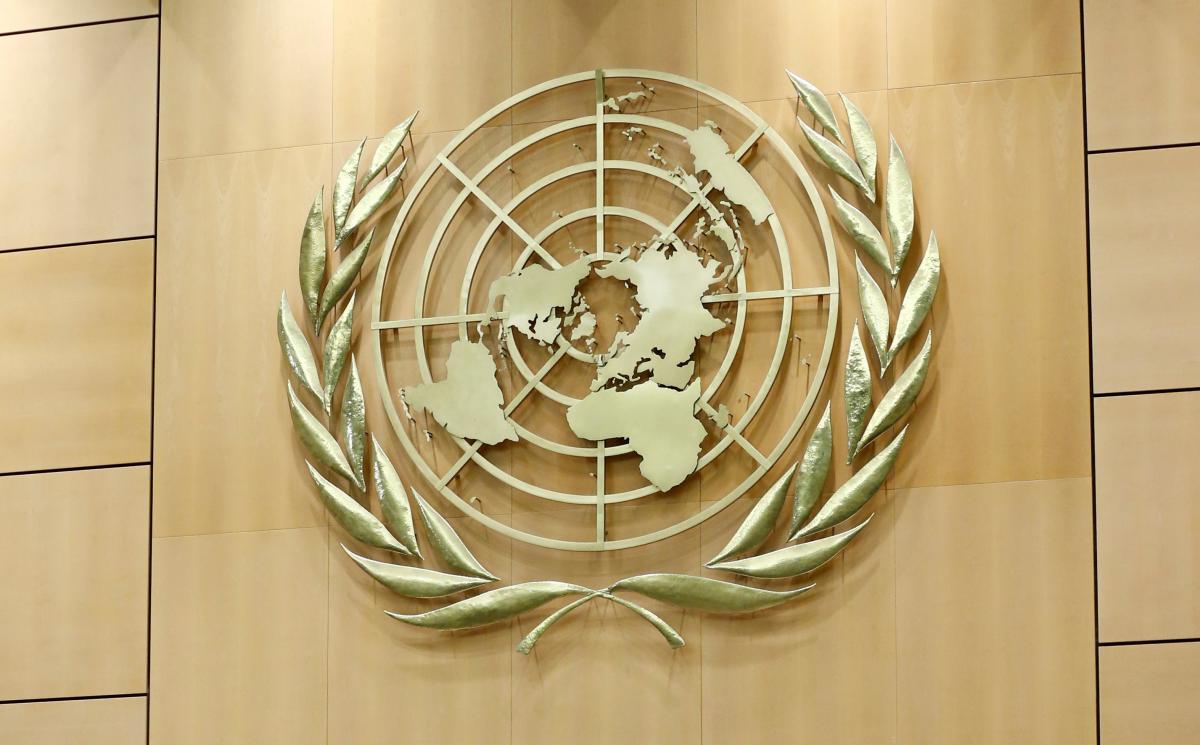 REUTERS
The United Nations General Assembly (UNGA) has voted in favor of a draft resolution initiated by Ukraine to call for an end to Russia's occupation and militarization of Crimea.
The resolution titled "Problem of the Militarization of the Autonomous Republic of Crimea and the City of Sevastopol, Ukraine, as well as Parts of the Black and Azov" was supported by 66 countries, 19 countries voted against it and 72 abstained, Ukraine's Foreign Ministry said on its website.
The voting took place in New York City, the United States, late on December 17.
The resolution urgently calls on the Russian Federation to withdraw its armed forces from Crimea and stop the occupation of the Ukrainian territories.
It also calls on Russia to "refrain from impeding the lawful exercise of navigational rights and freedoms in the Black Sea, the Sea of Azov, and the Kerch Strait."
According to the Permanent Mission of Ukraine to the UN, the resolution stresses "the presence of Russian troops in Crimea is contrary to the national sovereignty, political independence and territorial integrity of Ukraine and undermines the security and stability of neighboring countries and the European region."
Read alsoMetropolitan Epifaniy: We must win back occupied Crimea
It also expresses serious concern over the progressive militarization of Crimea by the Russian Federation as the occupying power.
The document expresses concern over "the Russian Federation's ongoing actions in parts of the Black Sea surrounding Crimea and the Sea of Azov, including their militarization, which pose further threats to Ukraine and undermine the stability of the broader region."
What is more, it expresses its "utmost concern about the dangerous increase in tensions and the unjustified use of force by the Russian Federation against Ukraine, including against three vessels of the naval forces of Ukraine on November 25, 2018 in the Black Sea," calls upon the Russian Federation to release the vessels and their crews, and equipment unconditionally and without delay.
It also condemns Russia's construction and opening of the Kerch Strait bridge between the Russian Federation and temporarily occupied Crimea, and condemns the increasing military presence of the Russian Federation in parts of the Black Sea and the Sea of Azov.
Deputy Minister of Foreign Affairs of Ukraine, Serhiy Kyslytsya said in his speech that the draft resolution had jointly been presented to the UN General Assembly by the co-authors of the resolution, namely Ukraine, Austria, Bulgaria, Canada, Croatia, the Czech Republic, Denmark, Estonia, Finland, France, Georgia, Germany, Iceland, Ireland, Italy, Latvia, Lithuania, Luxembourg, Montenegro, the Netherlands, Poland, Portugal, Moldova, Romania, Slovenia, Sweden, Turkey, the United Kingdom, and the United States. Also later, those countries were joined by Belgium, Greece, Hungary, Liechtenstein, Macedonia, Malta, New Zealand, Slovakia, and Spain. At the same time, representatives of Iran and Syria proposed amending the wording of the resolution to support Russian interests, but these proposals did not receive the necessary support. Some 64 countries voted against these proposals, 25 countries supported them, and 60 abstained.