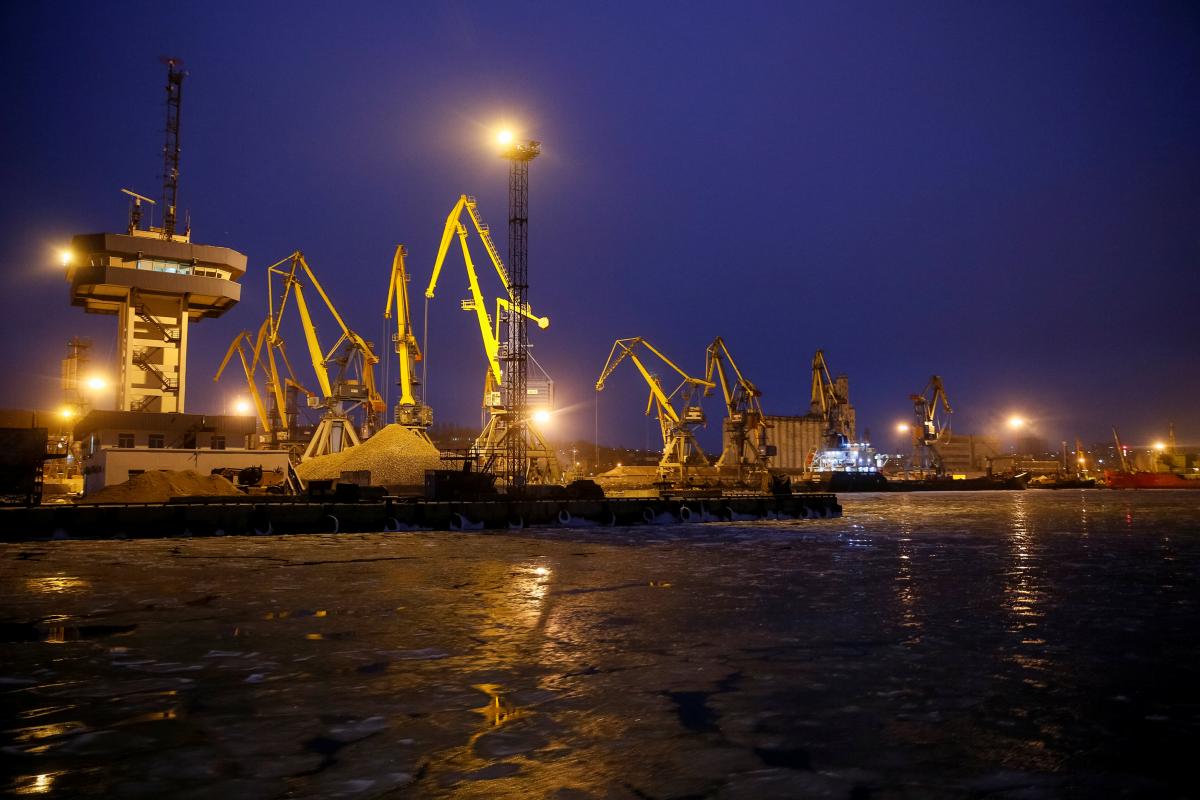 REUTERS
The Ukrainian Cabinet has approved the National Maritime Doctrine for the period until 2035, intended to strengthen Ukraine's positions in the Azov and Black seas and the Kerch Strait linking them.
"This is an extremely important decision for Ukraine, especially considering Russia's aggression in the Sea of Azov," Infrastructure Minister Volodymyr Omelyan wrote on Facebook.
The Doctrine was developed by the Ministry of Infrastructure and supported by the Ministry of Defense, the Ministry of Internal Affairs, the State Emergencies Service, and the entire government.
"The new doctrine should strengthen Ukraine's positions in the Azov and Black seas and the Kerch Strait, taking into account the actions of the Russian Federation as an aggressor state," he wrote.
Omelyan has noted that Ukraine will not weaken its position at sea, and neither will Ukrainian ports shut down.
Read alsoPoroshenko: UN resolution on Crimea important step toward end of its occupation
"The updated Maritime Doctrine of Ukraine is a comprehensive strategic document that defines long-term priorities of Ukraine's consistent maritime policy. The new Doctrine is in line with a Decree of President Petro Poroshenko and decisions of the National Security and Defense Council on the protection of national interests in the south and east of Ukraine, in the Black and Azov seas, and the Kerch Strait. The situation at sea is changing – Ukraine is also changing its policy. The stronger the pressure, the stronger the resistance. Just like the Third Newton Law," wrote the minister.
As UNIAN reported earlier, on December 10, High Representative of the European Union for Foreign and Security Policy Federica Mogherini stated that practical support for the affected regions of Ukraine due to the blockade of shipping in the Sea of Azov and the Kerch Strait by Russia is more important than new sanctions over the blockade.
Read alsoClaims of Ukraine "preparing offensive" in Donbas deflect attention from Russia's actions - Volker
Before the start of the EU summit, Mogherini said that the EU was ready to expand substantial assistance for Ukraine.
UNIAN memo. On the morning of November 25, Russia blocked the passage through the Kerch Strait of the Ukrainian Navy's Yany Kapu tugboat and two small artillery boats, Berdyansk and Nikopol. The boats were on a scheduled redeployment from the Black Sea port of Odesa to the Azov Sea port of Mariupol. As Ukrainian vessels were leaving the Kerch Strait area to return to Odesa, Russian ships opened aimed fire on them. Russia captured 24 Ukrainian sailors, including three injured in the attack, and seized the vessels.
The detained sailors, who Ukraine firmly insists must be treated as POWs, given Russia's armed attack on Ukrainian Navy boats, were accused of "illegally crossing the Russian border" and are now facing up to six years in prison.
Russia-controlled "court" in the occupied Crimea ruled to remand all sailors in custody. The Ukrainians were subsequently transferred to Moscow-based detention facilities.