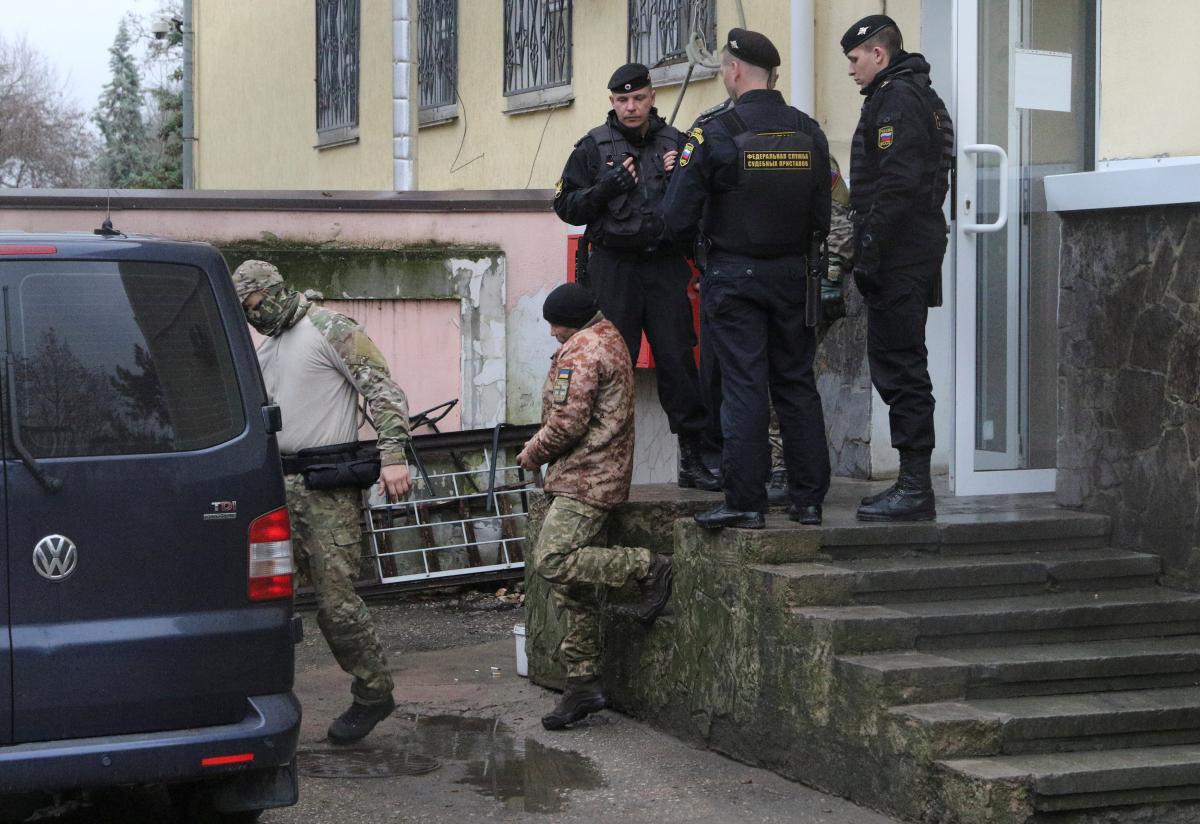 REUTERS
Lawyers of 24 Ukrainian sailors captured by the Russian Federation near the Kerch Strait on November 25 hope the trial will not take place.
Read alsoVolker, Yovanovitch urge Russia to release Ukrainian sailors
"So far, we [lawyers] believe there should be no trial... And, by the way, it will be an incredibly difficult task to organize it. To bring 24 people to court, into the courtroom, give every lawyer the opportunity to speak out on each issue – this means we simply have no chance to complete this process within a reasonable period of time. But this is still ahead," lawyer Ilya Novikov told Pryamiy TV Channel.
He said all Ukrainian sailors illegally captured by Russia should meet with their lawyers before the New Year holidays.
According to him, it will be known by late December what kind of status each of the sailors has, and whether they recognize themselves a criminal or a prisoner of war.
The lawyer added 10 people had already declared they were prisoners of war.
"So far, all those to whom the lawyers have come, and these are 10 people, have declared that. We are waiting for the statements from another 14 people," he said.