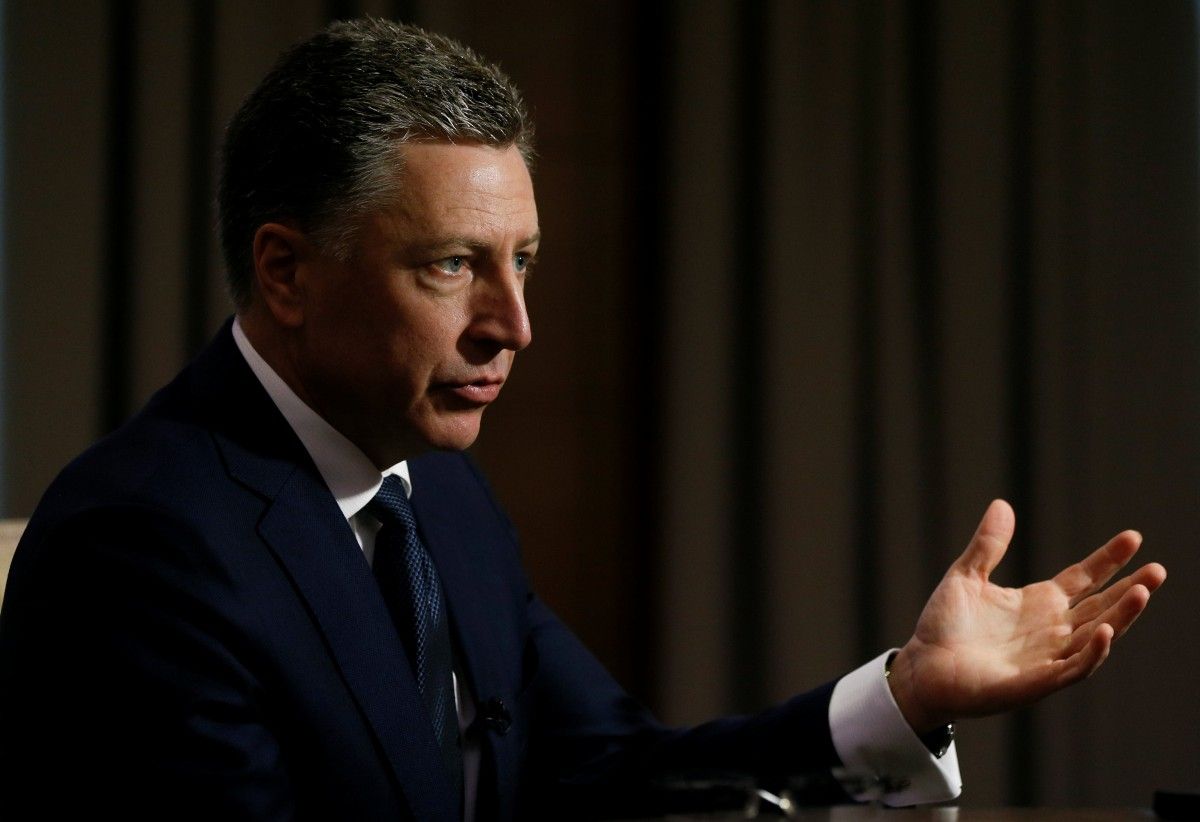 REUTERS
United States Special Representative for Ukraine Negotiations Kurt Volker has said it is very important to discontinue the martial law regime in Ukraine on time and to adhere to democratic principles.
"We do uphold Ukraine's aspiration to strengthen defence capacity of its armed forces to respond to Russian aggression," Volker said during a meeting with Chairman of the Verkhovna Rada of Ukraine Andriy Parubiy in Kyiv on December 18, adding that it is very important to discontinue the martial law on time and to adhere to democratic principles, the parliament's press service has reported.
Read alsoVolker, Yovanovitch urge Russia to release Ukrainian sailors
At the same time, giving his comments on the introduction of martial law in certain regions of Ukraine, Parubiy stressed that such a decision was utterly important for the coordination between civil administrations and the military. "It is very important. We do not know exactly when and how provocations may occur, so we have to be ready for them to the fullest. If there is no direct aggression, the issue will not rise again because it is really necessary to hold elections," he said.
Parubiy stressed the presidential elections would be held on time, as the majority of the parliamentarians had voted for that.
He also said the introduction of martial law in the border areas, especially nearby the Black Sea and the Sea of Azov, "was a preventive measure to bring the defences to a full readiness, there was no curfew or restrictions that could affect essential human freedoms."
In turn, Volker said that it is absolutely clear and transparent for the United States that the attack on Ukrainian vessels was completely illegal: "It was an illegal claim to the sea territorial waters. It was illegal to block and capture the ships and seamen."
He stressed there had been the proper reaction of many countries, noting it was recently stressed during numerous meetings with the EU and NATO representatives in Brussels that Russia had acted illegally – "it was an act of open military aggression."
He also said he welcomed the adoption of mine action laws, as it affects lives of people of the eastern regions, and the preparations for a law on defence procurements, etc.