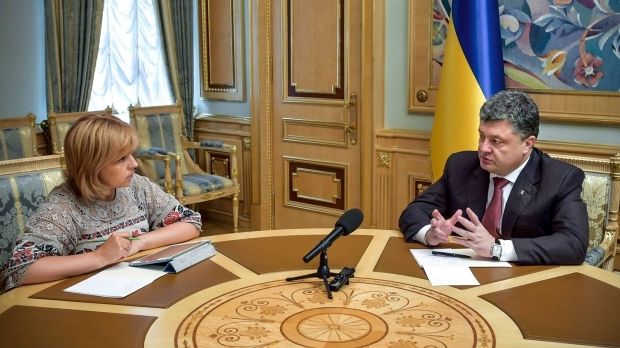 president.gov.ua
Ukrainian President Petro Poroshenko has fired MP Olga Bogomolets as his adviser on humanitarian issues.
The relevant decree of December 19 was published on the president's website.
Read alsoPoland's president sacks ambassador to Ukraine
"To dismiss Olga Volodymyrivna Bogomolets from the post of Ukrainian presidential adviser (part-time basis)," the document says.
Bogomolets is a Member of Parliament from the Bloc of Petro Poroshenko parliamentary faction.
In early December, she announced her intention to run for president during the March 2019 elections.
The start of the election campaign is scheduled for December 31. The registration of candidates by the Central Election Commission will also begin on this day.
UNIAN memo. Olga Bogomolets is a Ukrainian physician, the founder and chief doctor of the Institute of Dermatology and Cosmetology. She heads the Committee of the Verkhovna Rada (Parliament of Ukraine) on Health Issues. She was the president's adviser on humanitarian issues.