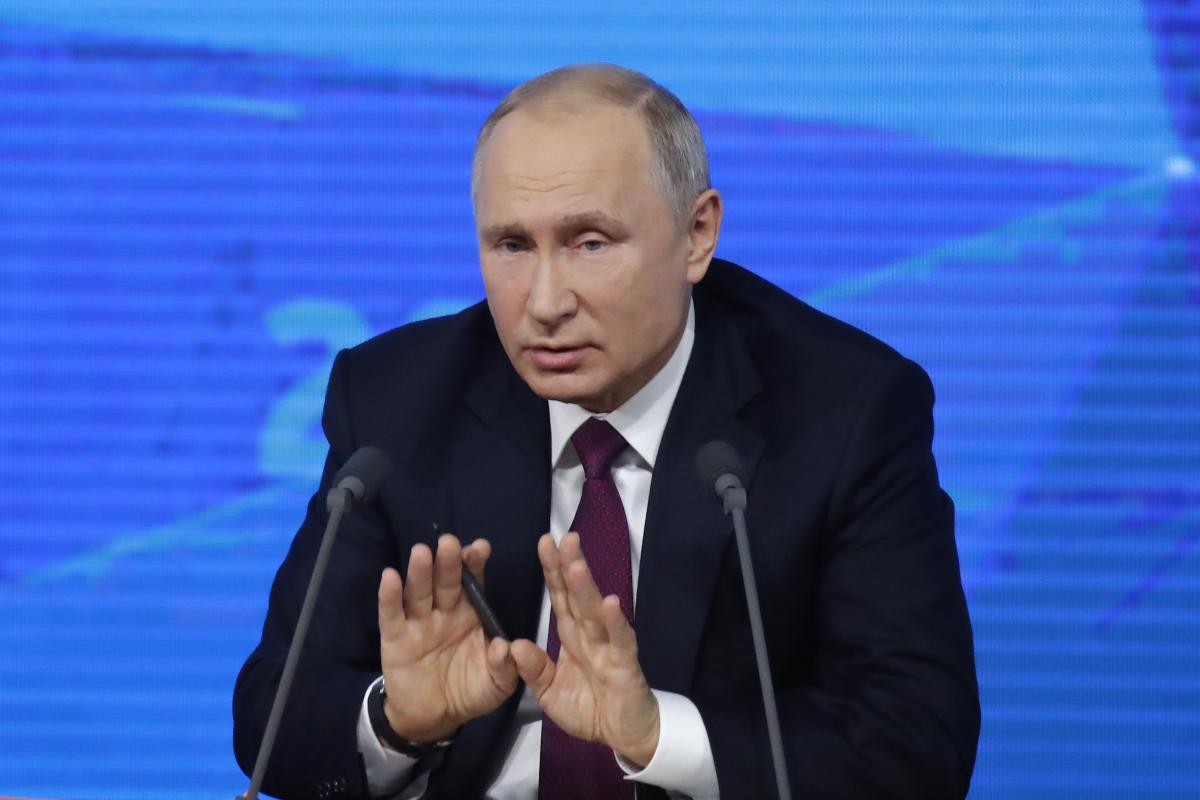 REUTERS
Russian President Vladimir Putin has said the swap of the 24 Ukrainian sailors captured by the Russian Federation near the Kerch Strait on November 25 may be discussed after the completion of their criminal case.
Read alsoLawyers of Ukrainian captive sailors hope trial not to take place
"The swap... we have addressed and are addressing this issue all the time. Mr. Medvedchuk on Poroshenko's instructions has constantly raised this issue and has recently visited [Moscow]. The issue of the release of the Ukrainian troops detained in the Kerch Strait, more precisely in the Black Sea... But I have already said these issues can be resolved after the completion of the criminal case," Putin said at an annual press conference, answering a question from an UNIAN correspondent in Russia about the conditions of the swap.
However, Putin refused to answer a question from the Russian media about the exchange of Russian citizens convicted in Ukraine.
According to the Varlamov.news portal, Putin admitted that the Ukrainians detained in the Kerch Strait area could be swapped, but only after Russia completes the investigation and trial is over.
After that, UNIAN correspondent Roman Tsymbaliuk asked Putin whether it seemed to him that he was interfering in the electoral process in Ukraine as it was the case in the United States. Yet, the public in the conference hall started laughing.
As UNIAN reported earlier, on November 25, Russia blocked the passage to the Kerch Strait for the Ukrainian tugboat "Yany Kapu" and two armored naval boats "Berdyansk" and "Nikopol," which were on a scheduled re-deployment from the Black Sea port of Odesa to the Azov Sea port of Mariupol. The Ukraine Navy Command noted that the Russian side had been informed of the plans to re-deploy the vessels in advance in accordance with international standards to ensure the safety of navigation. The Russian coast guard ship "Don" rammed the Ukrainian tugboat, damaging the Ukrainian vessel. As the Ukrainian boats were heading back in the Odesa direction after being rejected passage via the Kerch Strait, Russian coast guards opened aimed fire on them. All 24 crew members on board were captured and later remanded in custody for two months, being charged with "illegal border crossing" (the sailors are facing up to six years in prison). Three crewmen were wounded in the attack. Russian-controlled "courts" in occupied Crimea ruled that all 24 detainees should be remanded in custody, after which they were transferred to the Moscow-based Lefortovo and Matrosskaya Tishina detention centers.