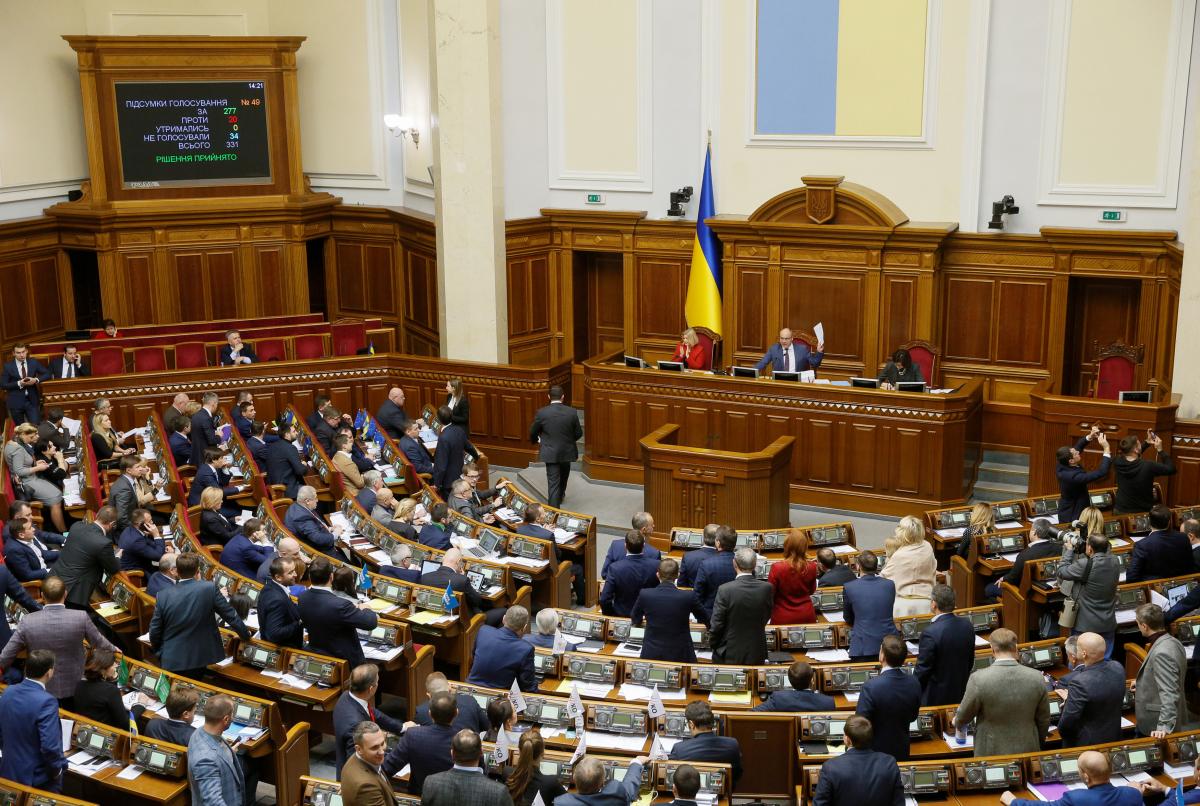 REUTERS
The Verkhovna Rada, Ukraine's parliament, has passed a bill to rename the Ukrainian Orthodox Church of the Moscow Patriarchate (UOC-MP).
The decision to amend the Law of Ukraine "On Freedom of Conscience and Religious Organizations" regarding the name of religious organizations/associations that are incorporated in/are part of in a religious organization/association whose head office/administration is located outside Ukraine, in a state that is recognized by law as carrying out military aggression against Ukraine and/or temporarily occupying part of the territory of Ukraine (No. 5309) was backed by 240 MPs out of 289 registered in the session hall, according to an UNIAN correspondent.
Read alsoMetropolitan Epifaniy explains status of Moscow Patriarchate's Onufriy after unification council
Ukrainian MP from the Bloc of Petro Poroshenko faction Oleksandr Bryhynets said if "the state is recognized as the aggressor state, the church whose administration is based in the aggressor state must have in its title the full name of the church to which it is subordinate."
"In this case, it's about the fact that if there is any church that is in unity or subordinate to the Russian church, it should not be called 'Ukrainian,' but 'Russian,'" he said.
The lawmaker explained the relevant unity would be determined in two parallel ways – through the statutory documents of the church registered in Ukraine or through the documents of the church, which is located in Russia. "If such unity is indicated in one of these churches, this law will be applied. The church is invited to rename itself and give its name. What are the options? The church may choose any option for itself. For example, the Russian Orthodox Church in Ukraine, the Russian Orthodox Church in Kharkiv, the Russian Orthodox Church in Kyiv. It is their right, they can choose during registration," Bryhynets said.
According to him, this bill imposes only one restriction, namely the church "subordinated to the aggressor state has no right to be represented in military units on the front line."
The legislation becomes effective since the date of its publication.