Hroisman: Rada to consider bill on lifting immunity of deputies and judges
The Vekhovna Rada, Ukraine's parliament, will on Thursday debate a bill on lifting immunity from prosecution of MPs and judges, parliament speaker Volodymyr Hroisman said while commenting on this week's parliamentary agenda.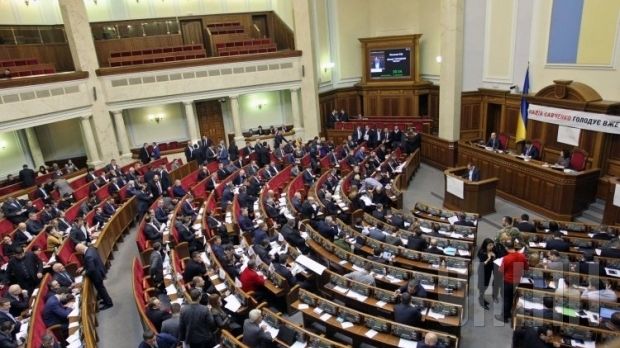 UNIAN
"The second session of the Verkhovna Rada of Ukraine begins on Tuesday, [and] on this day, parliament will consider some of the issues related to ensuring country's defense and combating corruption," Hroisman said.
"A significant number of questions will be related to the information security of the state. On Wednesday, the Rada is expected to vote on several international agreements also relating to the security of the country.
"Thursday is a special day. We will vote on submitting the bill to the Constitutional Court regarding the lifting of immunity [from prosecution] of people's deputies and judges. On the same day we will focus on the issue of reforming the local government system."
Parliament is also expected to consider measures to save up to one billion cubic meters of gas a year that are set out in a bill on the introduction of new investment opportunities for large-scale energy modernization, Hroisman said.
"I think that the Parliament should not delay [taking] important decisions for the country," he said.
"We are planning to work in plenary sessions for two weeks in a row to consider as many issues on the agenda as possible in the first half of February."
If you see a spelling error on our site, select it and press Ctrl+Enter