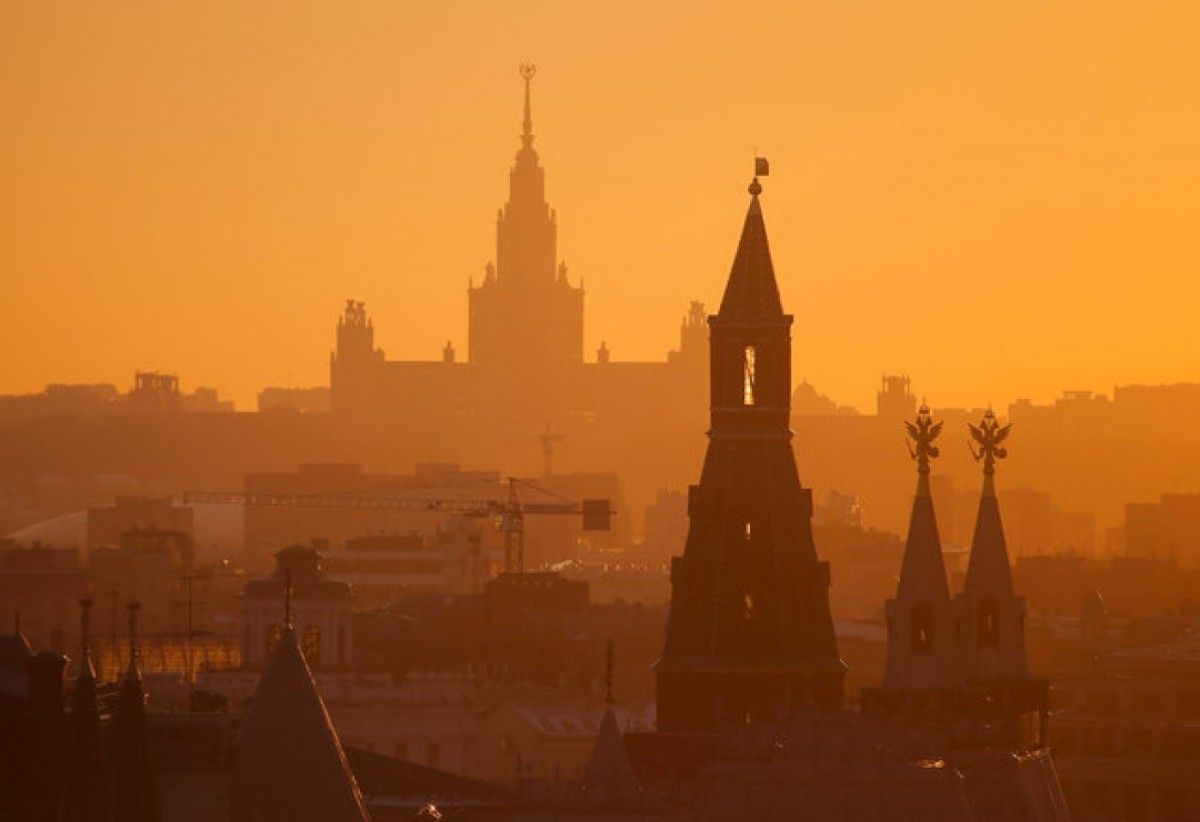 REUTERS
Former Russian State Duma MP Sergei Markov has posted on Facebook an excerpt from an article by a journalist Marc Bennetts about a so-called Chechen battalion, which is allegedly based outside the Ukrainian port city of Mariupol.
According to the author, "some of the battalion's gunmen admit to having honed their combat skills at Islamic State camps in Iraq and Syria," which they successfully employ in Ukraine, the Ukraine-based Information Resistance OSINT group reported.
"In general, nothing new here, just another informational stove-piping from Putin's helpful idiots, especially since Marc Bennetts has been living in Moscow for 15 years, while his position on Ukraine can be seen in his other articles about the country," IR wrote.
An attempt by the Russian propaganda to defame Ukraine with a 'plotted chemical attack' report has failed, so the Kremlin opted to recall of ISIS. Nothing new, this article even smells of mothballs of past fakes. And as for the interview, there are some doubts arising, since it is winter now, while 'battalion commander Mansour,' who was allegedly interviewed, was photographed in summer, the experts suggest.
Read alsoPoroshenko: Ukraine stands against Goebbels-like Russian propaganda
Deputy Minister of Information Policy of Ukraine Dmytro Zolotukhin drew attention to the journalist who authored the report.
"A Moscow-based Western journalist, who is 'in opposition to Putin's regime' has published another report of the 'ISIS and Ukraine' series, this time in The Times and The Sunday Times. Believe me, not all people who harm Ukraine's information space and play along with Putin's propaganda are Kremlin agents... Some are just 'useful idiots'," Zolotukhin said.
As UNIAN reported earlier, Zolotukhin took part in an expert discussion on preventing third-party interference in electoral processes in Ukraine and across European Union held in Brussels Dec 3.
According to the official, as Russian propaganda is constantly repeating itself, disseminating fake news in the framework of the same narratives, it is important to have an understanding of the Kremlin's previous special information operations carried out during the pre-election period.
"Spinning fake stories about Ukraine can be compared to the release of TV series, on which the entire 'Kremlinwood' has been working. Each 'series' of Russian disinformation is divided into 'seasons,' which is a more complex set of ideas within the 'series.' Among such series of Russian propaganda are: ISIS-Ukraine ties, Ukraine Army crimes, MH17 crash, NATO troops in Donbas, Ukraine as a failed state, etc." said Zolotukhin.