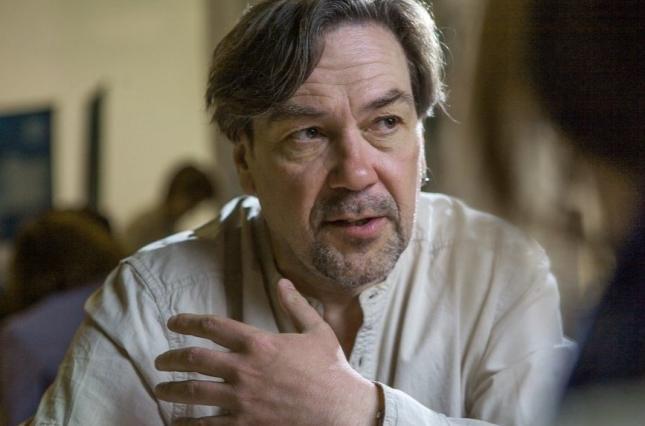 report.if.ua
Ukrainian writer Yuriy Andrukhovych has summed up the results of five years of a post-Maidan Ukraine and shared his assessment of the upcoming presidential elections scheduled for the spring of 2019.
"The closer the elections, the more pessimistic people are, talking about possible revenge [of pre-Maidan forces]. The elections won't be held tomorrow, therefore no one should get pessimistic. If we are constantly afraid of revanchism, if we have already convinced ourselves of the victory of those who are able to bring this revenge closer, then we are inadequate people," the writer said in an interview with the Novoye Vremya weekly.
Andrukhovych recalled that the presidential election campaign had not started yet, and the elections would take place in spring, so a lot might change during this period.
Read alsoMost Ukrainians stand against free food and cash for votes – poll
"Knowing our politicians, this is a long period of time. That is, each of them will still have a million chances of self-destruction, failures, helplessness, mistakes, stupidity and meanness, which could completely eliminate their campaign efforts. Therefore, today it would hardly be reasonable to expect and be afraid of any particular result; we don't know what will happen," he said.
The Ukrainian publicist believes over five years that have passed since the Revolution of Dignity, changes began in many areas, but they are often "frankly inhibited and discredited, especially in law enforcement and judicial spheres." Talking about the processes in society, Andrukhovych believes the Ukrainians are still separated by rather significant issues like their attitude toward the Maidan or toward Russia.
"Nevertheless, we have much more in common with the European countries today. First of all, we have a common Russian threat. Moreover, it is very clearly seen that in this regard, we are better understood and supported by countries also sharing a border with Russia, i.e. by the Baltic states and Poland," he said.