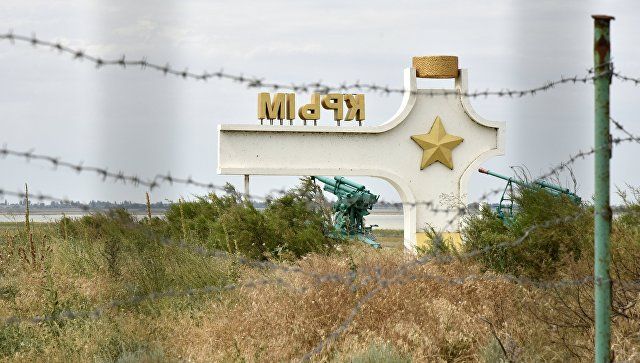 REUTERS
Ukraine is imposing sanctions against archaeologists for illegal work in Russian-occupied Crimea.
"Ukraine is introducing sanctions not only against politicians or businessmen of the Russian Federation. The list also includes archaeologists who have illegally worked in Crimea," Ukrainian Minister for Temporarily Occupied Territories and Internally Displaced Persons Vadym Chernysh wrote on Twitter on December 27.
"'Name and shame' is another principle [to be used]: we are talking about people who violate the rules for occupied territories and [we are] publicly informing the organizations that work with them about their illegal activity," Chernysh added.
Read alsoUkraine slaps additional anti-Russia sanctions over seizure of boats, "vote" in Donbas
As UNIAN reported earlier, the National Security and Defense Council of Ukraine on December 26 supported the imposition of additional sanctions against individuals and legal entities of the Russian Federation over the seizure of three Ukrainian vessels and their crews near the Kerch Strait in the Black Sea on November 25 and over illegal local "elections" in Russian-occupied Donbas.
"Following debate, it was decided to support the imposition of sanctions, primarily on legal entities and individuals: Russian companies, businessmen, politicians and lawmakers, law enforcement officers who actively supported or contributed to aggressive actions against Ukraine," the NSDC said in a statement on December 26.
Sanctions were also levied on persons who participated in organizing illegal "elections" in the occupied territories of Donbas, as well as the military, judges and law enforcement officers involved in the unlawful seizure of Ukrainian sailors during an act of Russian aggression against Ukraine in the Kerch Strait and their illegal imprisonment in Russia.