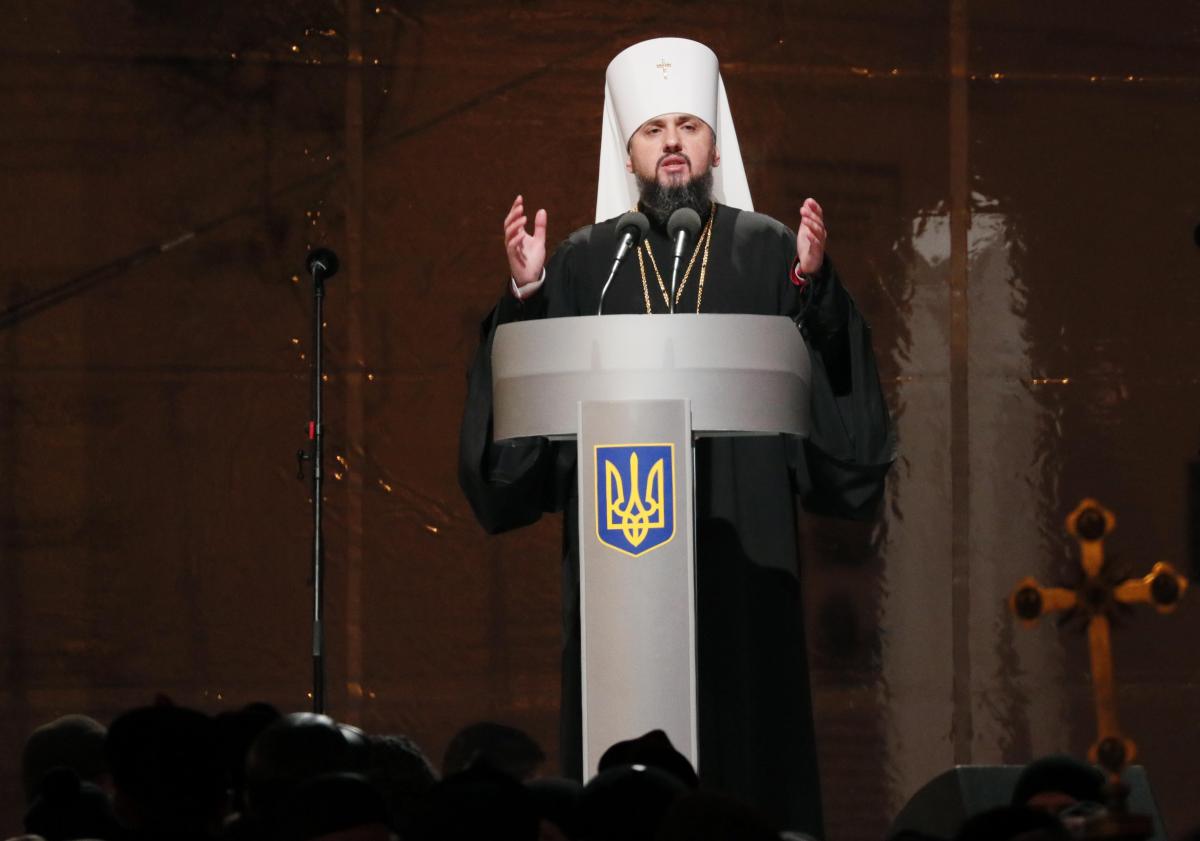 REUTERS
Head of the nearly created Orthodox Church of Ukraine Epifaniy has shared details of the agenda of his visit to Istanbul for getting a tomos, a document of autocephaly from the Ecumenical Patriarchate to the Orthodox Church of Ukraine.
"The tomos transfer procedure will begin on January 5," he told TV Channel Pryamiy. "We will be for the first time praying at St. George's Cathedral at the Phanar as head of the independent local Orthodox church together with Ecumenical Patriarch Bartholomew I to thank God."
Read alsoPatriarch Filaret says Ukraine would have never got tomos if he had run for head of new church
It will be followed by an official ceremony where the tomos will be signed by the Ecumenical Patriarch on the Phanar on January 5.
"And on January 6, the two primates for the first time will hold an individual service – Patriarch Bartholomew I as the first patriarch among equals and the patriarch of the already free, independent, local Orthodox church," he said.
"After the solemn service, after the solemn liturgy, the tomos about the autocephaly of the Ukrainian Orthodox Church will be handed over [to the new church's head]," Epifaniy said.
As UNIAN reported earlier, the Unification Council of members of the Ukrainian Orthodox churches in Kyiv on December 15 elected Metropolitan of Pereyaslavsky and Bila Tserkva from the then Ukrainian Orthodox Church of the Kyiv Patriarchate Epifaniy (also known as Epiphanius I) as head of the new local Orthodox church in Ukraine. On January 6 in Istanbul, he, as Primate of the Orthodox Church of Ukraine and Metropolitan of Kyiv and All Ukraine, is to receive the tomos of autocephaly from Ecumenical Patriarch Bartholomew.