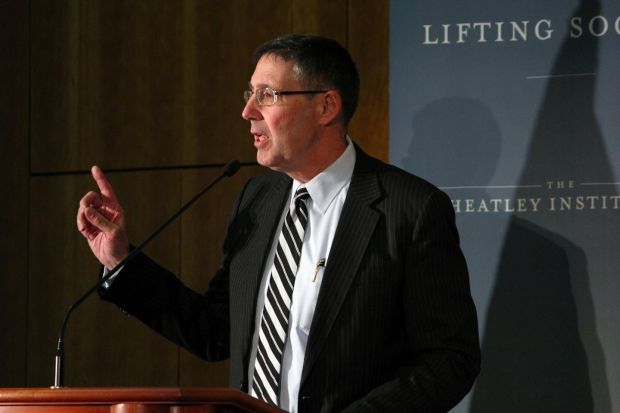 John Herbst / Photo from universe.byu.edu
Former U.S. ambassador to Ukraine, Director of the Atlantic Council's Eurasia Center John Herbst says the United States may soon impose new sanctions on Russia and arm Ukraine in response to Russian aggression in the Kerch Strait.
As the ex-Ambassador said in an interview to Radio Liberty's Ukrainian Service, the reaction of the United States to the seizure of Ukrainian boats with the crews by Russia was weak, but it may soon change.
In two to three months, one may see the U.S. supplying weapons to Kyiv and announcing new sanctions against Russia in connection with that aggression, he said.
Read alsoEU's decision to prolong sanctions against Russia enters into force
Herbst says that that a much stronger response from the U.S. will be given in next eight to ten, maximum twelve weeks. And, in addition to the sanctions, it will be military assistance to Ukraine, he said.
In his words, there are now enough grounds to provide Ukraine with anti-ship missiles, patrol ships, and possibly other military equipment. "Anti-ship missiles would help," he said. According to him, the U.S. has enough Harpoon cruise missiles, based on technologies developed 30 years ago, and this is what the U.S. can already provide. "And, possibly, more modern missiles," Herbst added.
Russia captured 24 members of the Ukrainian Navy along with the seizure of their three boats near the Kerch Strait in the Black Sea on November 25, 2018. The Ukrainian sailors are now in detention centers in Moscow.