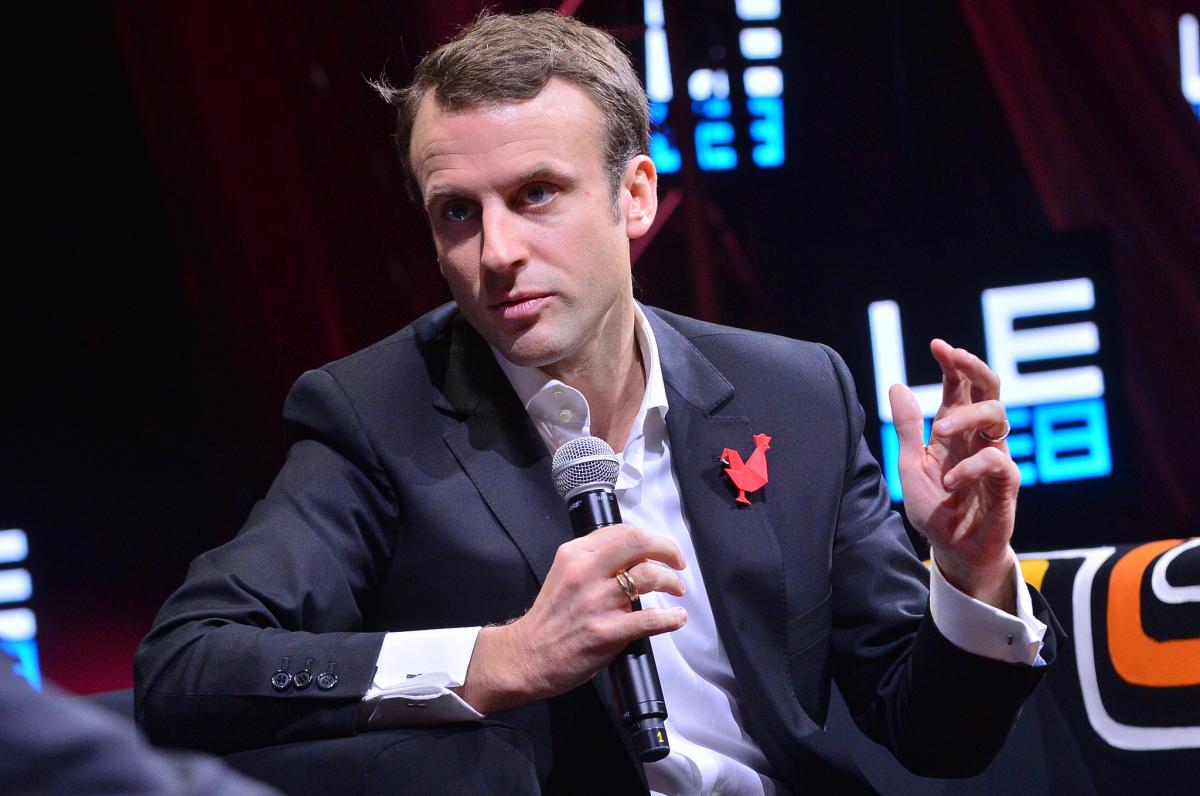 flickr.com, OFFICIAL LEWEB PHOTOS
Russian President Vladimir Putin and his French counterpart Emmanuel Macron have held a telephone conversation, discussing the Syria issue, the Kremlin press service said in a statement on Wednesday.
According to the statement, the two presidents discussed the Syria issue in light of agreements to form a constitutional committee that the leaders of Russia, Turkey, German and France had reached in Istanbul on October 27, 2018, according to TASS.
Putin and Macron also exchanged views on Ukraine, in light of the Nov 25 incident in the Kerch Strait where Russia fired upon and seized three Ukrainian navy boats and detained 24 crew members.
French President Emmanuel Macron, in a telephone conversation with Russian President Vladimir Putin, urged to constantly observe the ceasefire regime in Donbas and release the captured Ukrainian sailors as soon as possible and return the seized ships to Ukraine, that's according to the French president's press service.
As UNIAN reported earlier, Russia on November 25 blocked the passage to the Kerch Strait for the Ukrainian tugboat "Yany Kapu" and two armored naval boats "Berdyansk" and "Nikopol," which were on a scheduled re-deployment from the Black Sea port of Odesa to the Azov Sea port of Mariupol.
The Ukraine Navy Command noted that the Russian side had been informed of the plans to re-deploy the vessels in advance in accordance with international standards to ensure the safety of navigation. The Russian coast guard ship "Don" rammed the Ukrainian tugboat, damaging the Ukrainian vessel.
As the Ukrainian boats were heading back in the Odesa direction after being rejected passage via the Kerch Strait, Russian coast guards opened aimed fire on them. All 24 crew members on board were captured and later remanded in custody for two months, being charged with "illegal border crossing" (the sailors are facing up to six years in prison). Three crewmen were wounded in the attack.
Russian-controlled "courts" in occupied Crimea ruled that all 24 detainees should be remanded in custody, after which they were transferred to the Moscow-based Lefortovo and Matrosskaya Tishina detention centers. All the 24 Ukrainian sailors have declared themselves prisoners of war.
On Dec 28, German Chancellor Angela Merkel and French President Emmanuel Macron demanded that Russia release the Ukrainian sailors.
"We demand safe, free and unimpeded transit for all ships through the Kerch Strait and the immediate and unconditional release of all illegally detained Ukrainian seafarers," Merkel and Macron said in a joint statement on Friday, December 28, as quoted by Reuters.