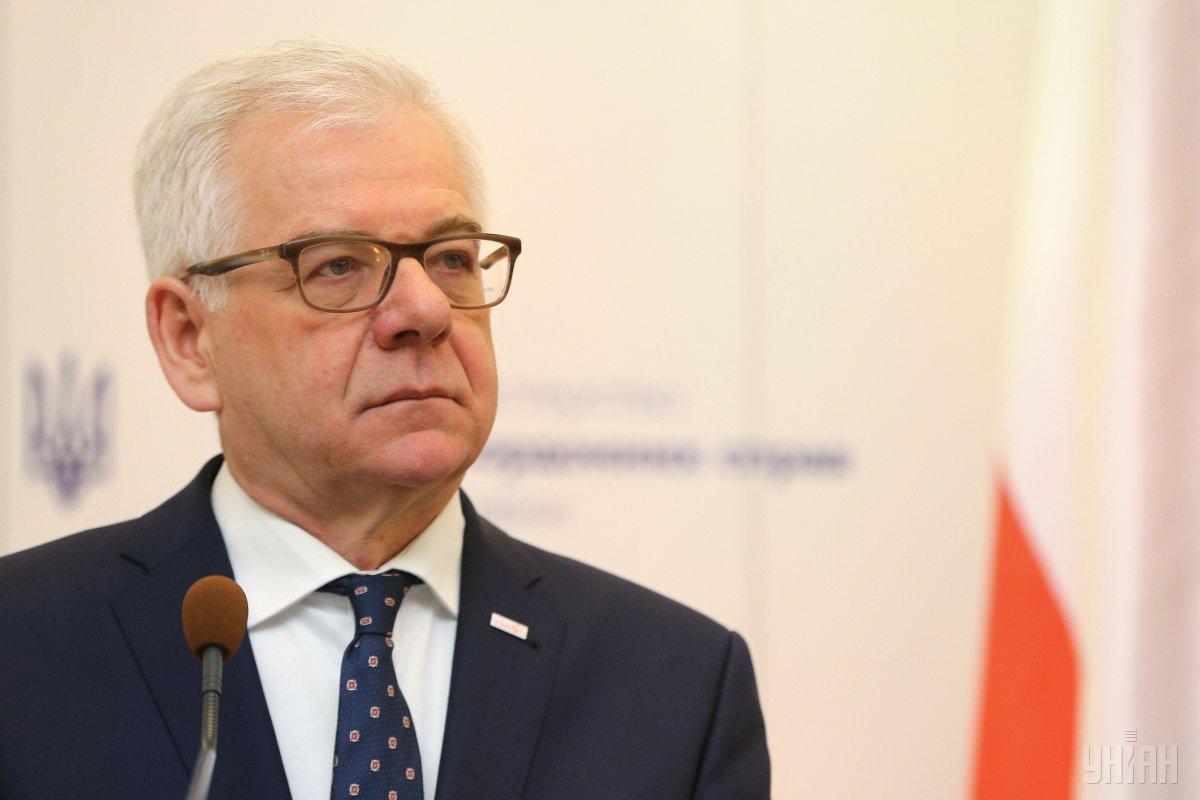 Jacek Czaputowicz / Photo from UNIAN
Polish Foreign Minister Jacek Czaputowicz has offered setting up a position of Special Envoy of the UN Secretary-General for Ukraine.
"I propose a Special Envoy of the UN Secretary-General for Ukraine," the minister told Germany's Handelsblatt.
"And I think the U.S. and the EU should be introduced in the so-called Normandy format of Germany, France, Ukraine, and Russia.
Read alsoNord Stream 2 kills Ukraine – Poland's Foreign Minister
He has noted that France and Germany do not represent all Europe. "We can only be represented by European institutions, in this case the High Representative, not other States," said Czaputowicz.
Asked if Poland and Germany share the same policy towards Russia and Ukraine, the foreign minister said: "Generally, we do. We have a common European position: that Russia is in this case the aggressor state, that we do not accept the annexation of Crimea and Russia's interference in Donbas, and that the Russian crackdown on Ukrainian ships in the Sea of Azov was an act of aggression."
"To a certain extent, we also agree on the EU's reaction toward Russian aggression, sending a signal to Russia through sanctions," the minister added. "But we want clearer measures, since we are closer to the U.S. than many European partners."